Carla Gentile, Michael Krisuk set date in July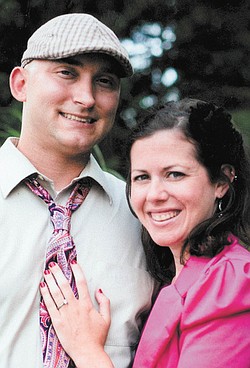 Photo
MICHAEL KRISUK AND CARLA GENTILE
PULASKI, PA.
Fred and Marie Gentile of Pulaski, Pa., are announcing the engagement of their daughter, Carla Gentile, and Michael Krisuk, both of New Castle, Pa.
Parents of the future groom are Edward and Janet Krisuk of Edinburg, Pa.
A summer wedding is being planned for July 6 at Our Lady of the Holy Rosary Church in Lowellville. A reception will follow at Mr. Anthony's in Boardman. Invitations will be issued for both.
The bride-elect graduated from Clarion University of Pennsylvania and received a bachelor's degree in education. She is a teacher for Mohawk Area Schools, Bessemer, Pa.
The prospective groom graduated from Robert Morris University and received a bachelor's degree in finance. He is a financial adviser for Ameriprise Financial, New Castle.