State says former treasurer must repay school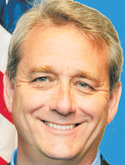 ---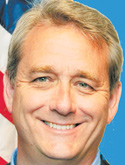 Photo
By Danny Restivo
liberty
A state audit has revealed excess payments to the retirement fund of the school district's former treasurer.
According to the audit that was released Tuesday by Dave Yost, state auditor, former Treasurer Tracey Obermiyer and her bonding company, Travelers Insurance Co., were issued "a finding for recovery of public monies illegally expended" after they were overpaid $12,720 over an eight-year period.
The audit, which details the school district's finances from July 2010 to June 2011, said Obermiyer and Travelers must repay the full amount to the district.
The findings said, "Obermiyer received school board paid pickup on pickup of 15.4 percent and 11 percent" of her salary from 2003 to 2011. The report said it was 2.4 percent in excess of the district's required payments, 10 and 14 percent. The report said her 2001-02 contract with the district allowed for excess pickup, but her 2003-2011 contract did not contain any language allowing it.
The report said, "Excess payments may be permitted, but there is no record of board approval for additional School Employee Retirement System."
Vindicator attempts to contact David Malone, school board president, were unsuccessful.
The report also found the district was spending roughly $1 million more than what is was appropriating in 2011. It also said budgeted expenses were not accounted for and negative balances appeared in funds.
Tuesday's report is not the first time Obermiyer has been asked to return money. A fiscal-year 2010 state audit, which began after Obermiyer's resignation, said she overpaid herself $4,920. The audit said Obermiyer paid the amount without board approval while working with Liberty's former conversion schools, Liberty Early Academic Resource Nest and Liberty Exemplary Academic Design.
The auditor's report said the Trumbull County prosecutor could not get a grand jury to indict Obermiyer nor would a prosecutor pursue civil charges.
The auditor concluded "that the former treasurer had primary responsibility," but "management is responsible for the district's compliance with applicable laws and regulations."
The auditor's report comes as the district is under the watchful eye of a state-appointed fiscal oversight commission, which was appointed in July 2011.
Obermiyer resigned from the treasurer position shortly before the school was marked for state oversight. The district hired Jim Wilson as its treasurer, who resigned in December. The school is now sharing treasurer services with the Hubbard School District in an effort to cut district expenditures.
Superintendent Stan Watson said the district has made changes after Obermiyer's departure.
"Our board has much more oversight, and there is much closer scrutiny now," he said. "There is a great deal of trust that goes into that position, along with supervision and accountability."
Watson said the district is facing a continuation of cuts that were made in January 2012, when the board unanimously approved a $1.2 million deficit-reduction plan that eliminated 16.5 full-time equivalent jobs.
He said no cuts have been made yet, but the board is waiting to hear from the fiscal commission before discussing potential areas to cut.
Watson said the school also is in negotiations with the teachers union. He said he was hopeful for a contract by spring.
More like this from vindy.com