Autopsy on Boardman boy suggests a viral infection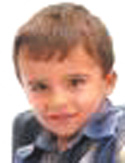 Photo
If You Go...
What:
A memorial Mass for Hunter Ewert, 4, will be at 4 p.m. Friday at St. Charles Borromeo Catholic Church, 7345 Westview Drive, Boardman.
Calling Hours:
2 p.m. Friday until the time of the church service. Memorial contributions may be made in memory of Hunter at Huntington Bank.
Arrangements:
Higgins-Reardon Funeral Homes, Boardman-Canfield Chapel. See Page A7 for the full tribute.
Staff/wire report
BOARDMAN
Initial studies from Monday's autopsy on the body of Hunter Sean Ewert, 4, of Boardman are consistent with a viral infection, said forensic pathologist Dr. Joseph Ohr.
Dr. Ohr sent multiple tissue samples to the Ohio Department of Health laboratory to confirm or rule out influenza as a cause of death.
It may take several weeks before the results of the tests are known, and toxicology results are pending, said Dr. Ohr, assistant Mahoning County coroner.
The county coroner's initial news release said Hunter was found unresponsive in his bed at home about 6:30 a.m. Saturday by his parents, Brian and Shannon Barkelew Ewert.
The release said Hunter's mother, a student nurse, performed cardiopulmonary resuscitation (CPR) until paramedics arrived. The child, taken to Akron Children's Hospital Mahoning Valley, died at 7:30 p.m. Saturday.
His parents said Hunter loved Disney World, Mickey Mouse, playing with his brothers, and was looking forward to participating in flag football in the spring.
The Mahoning County Health Department is having a walk-in flu vaccine clinic from 9 a.m. to 6 p.m. today at the health department, 50 Westchester Drive, Austintown.
The cost of the flu vaccine is $25 and $14.65 for uninsured children. The high-dose vaccine is available for those 65 and older.
Most private insurances can be billed. People on traditional Medicare and on Medicaid must bring their cards so the cost of the shot can be billed. No appointment is necessary.
Meanwhile, 20 flu-related deaths have been reported in kids so far this winter nationwide, one of the worst tolls this early in the year since the government started keeping track in 2004.
But while such a tally is tragic, that does not mean this year will turn out to be unusually bad. Roughly 100 children die in an average flu season, and it's not yet clear the nation will reach that total.
The deaths this year have included a 6-year-old girl in Maine, a 15-year Michigan student who loved robotics, and 6-foot-4 Texas high school senior Max Schwolert, who grew sick in Wisconsin while visiting his grandparents for the holidays.
Health officials started tracking pediatric flu deaths nine years ago, after media reports called attention to children's deaths. That was in 2003-04 when the primary flu germ was the same dangerous flu bug as the one dominating this year. It also was an earlier than normal flu season.
The government ultimately received reports of 153 flu-related deaths in children, from 40 states, and most of them had occurred by the beginning of January. But the reporting was scattershot. So in October 2004, the government started requiring all states to report flu-related deaths in kids.
Other things changed, most notably a broad expansion of who should get flu shots. During the terrible 2003-04 season, flu shots were only advised for children ages 6 months to 2 years.
The Centers for Disease Control and Prevention gradually expanded its flu shot guidance, and by 2008 all children 6 months and older were urged to get the vaccine. As a result, the vaccination rate for kids grew from under 10 percent back then to around 40 percent today.
Flu vaccine is also much more plentiful. Roughly 130 million doses have been distributed this season, compared to 83 million back then.
The last unusually bad flu season for children, was 2009-10 — the year of the new swine flu, which hit young people especially hard. As of early January 2010, 236 flu-related deaths of kids had been reported since the previous August.
It's been difficult to compare the current flu season to those of other winters because this one started about a month earlier than usual.
Look at it this way: The nation is currently about five weeks into flu season, as measured by the first time flu case reports cross above a certain threshold. Two years ago, the nation wasn't five weeks into its flu season until early February, and at that point there were 30 pediatric flu deaths — or 10 more than have been reported at about the same point this year. That suggests that when the dust settles, this season may not be as bad as the one only two years ago.
On average, an estimated 24,000 Americans die each flu season, according to the Centers for Disease Control and Prevention.