YMHA and a private firm will partner to renovate a 17-story, low-income high-rise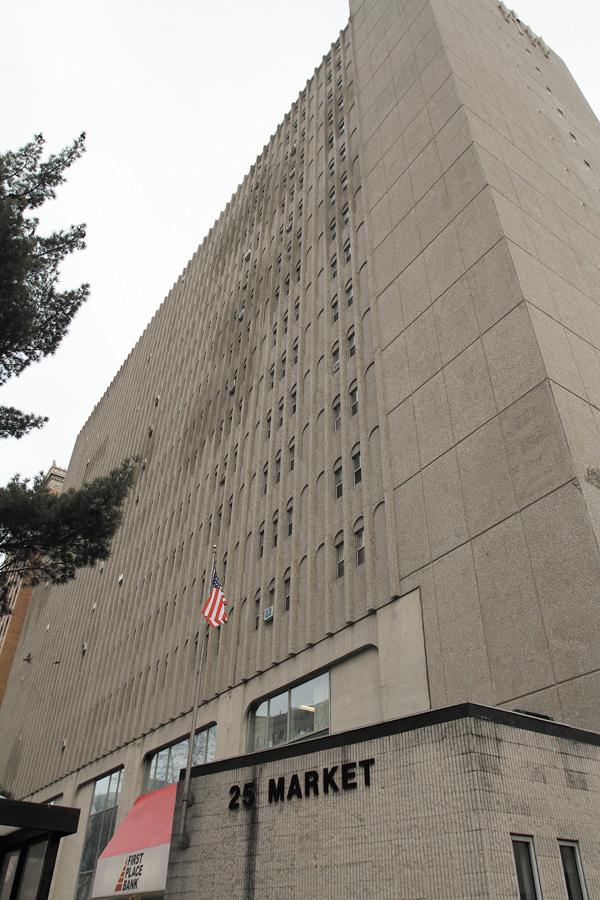 ---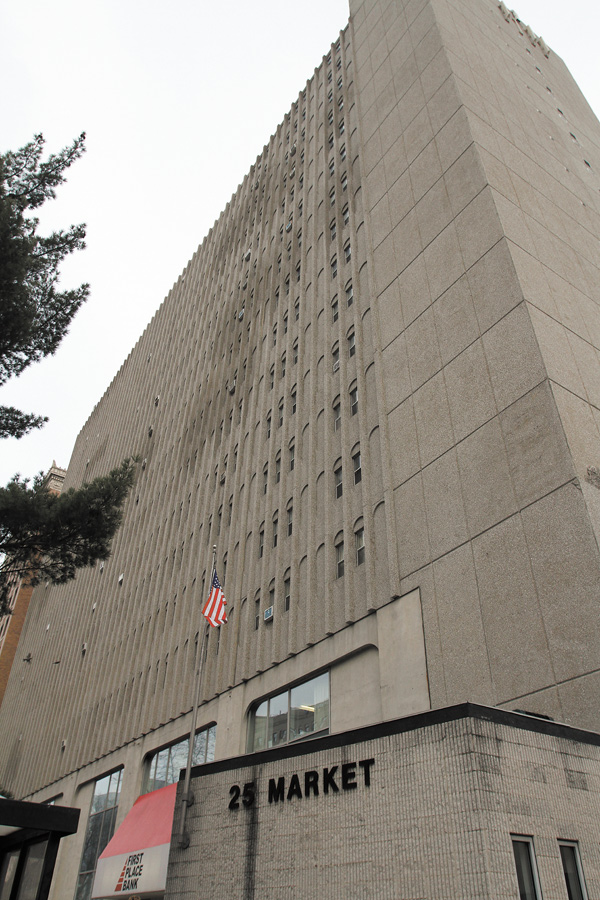 Photo
The Youngstown Metropolitan Housing Authority plans a $6.2 million renovation of International Towers, a 17-story apartment complex in downtown Youngstown for elderly and disabled low-income people. The 173-apartment complex at 25 Market St. opened early in 1981.
YOUNGSTOWN
The Youngstown Metropolitan Housing Authority supports use of tax credits to finance the renovation of a downtown high-rise apartment complex for elderly and disabled low-income people.
The YMHA board of commissioners voted last week to become a partner with Millennia Housing Development Ltd. of Independence in the application for tax credits to support the proposed $6.2 million renovation of International Towers, a 17-story rental complex owned and managed by Millennia.
The 173-apartment complex at 25 Market St. opened early in 1981.
"It's a win-win situation for the entire community, especially the downtown area, but, most important, it allows affordable housing to continue in the [Mahoning] Valley with the necessary supportive services for the residents," said Carmelita Douglas, YMHA executive director.
Douglas was referring to Millennia's coordination of social services and transportation needs of residents.
Properties, such as International Towers, which are three decades old, have "looming capital needs," said Christine Robertson, Millennia's vice president.
"The intervention of the tax credit basically allows us to avoid a situation where the property is unable financially to address those issues," Robertson said.
Millennia, which is a private firm, hopes to start the 12 to 14 months of renovations at International Towers early in 2014, she said.
The project will include installation of a new roof, new doors, windows, bathrooms and kitchens and a new heating, ventilating and air-conditioning system.
Renovations on the lower floors will create a new commercial kitchen and meeting, dining and recreation space to reduce residents' needs to go off-site, Robertson added.
The partnership with YMHA and the tax-credit process protects "this affordable housing resource into the future," Robertson said.
"In view of the revitalization of downtown, we have the ability to ensure that low-income housing will remain and that those residents will be served through additional services, resulting in a diverse, strong downtown community," said Judith Carlin, a YMHA lawyer.
Robertson said residents will remain in the building during renovations and that any required moves by residents will be made within the building.
The housing authority board passed its resolution in a special meeting last week because the tax- credit application to the Ohio Housing Finance Agency is due next month, Douglas said.
Under the agreement, Millennia will pay YMHA $200,000 in exchange for the authority's giving up its option to buy International Towers in the year 2029.
That option was contained in the original 1979 construction agreement for International Towers.
Under the partnership agreement, Millennia also will pay $10,000 a year for 15 years to YMHA for the authority's monitoring of the project's compliance with low-income housing tax credit requirements, including the income-eligibility of residents, and YMHA's quality-control inspections of International Towers apartments, Douglas said.
More like this from vindy.com