Youngstown Christian girls notch historic win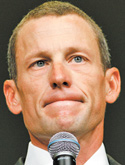 ---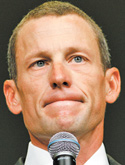 Photo
By Ryan Buck
YOUNGSTOWN
If one takes the time to scan up and down the sidelines at a local high school contest, the odds are good that a member of the Hoelzel family is lurking.
Numerous Hoelzels have made their mark on the sporting landscape of the Mahoning Valley in recent years. Gary Hoelzel is a fiery assistant with the Struthers football program. A trio of family members starred on the gridiron and baseball field for Canfield.
Each possesses an intensity and thirst for victory that ensures countless athletes will remember the experience of playing for or with them.
Bill Hoelzel, now in his third season coaching the Youngstown Christian girls basketball team, has instilled those same traits in his senior-laden players.
The Eagles jumped out to a 16-4 first-half lead then held on for a 39-35 road victory over Cardinal Mooney on Monday night, their first win over the Cardinals in the program's history.
"There was a time where we would not have withstood that run," said Hoelzel, an officer with the Austintown Police Department and armed forces veteran. "We've had a couple of games now where we've had teams take strong runs at us and we didn't fold. They remained patient and they continued to stick to what they know to be right and true."
Early in the fourth quarter, Cardinal Mooney junior standout Jaclyn Yankle sparked an 8-0 run to cut the Eagles' lead to five.
One of Hoelzel's seniors, guard Shanell Harris, wasn't about to go winless against Cardinal Mooney.
Harris put back her own miss to push the Youngstown Christian lead to seven, then split a pair of free throws and capped her run with a steal at mid-court and finish at the other end for a 38-28 lead with 1:25 to go.
"I just thought to myself, 'This is the last time I'll ever get to play on this court,'" Harris said. "I've got to make some type of statement. I have to win some time."
Yankle wasn't finished. On back-to-back Cardinal Mooney possessions in the final minute, the Cardinals' leading scorer poured in seven points, six coming from 3-pointers. Cardinal Mooney trailed 38-35 with seven seconds remaining.
"She gets better and better every game. She just refuses to lose," Cardinals coach Bill Ritter said. "A great kid who plays hard."
Yankle finished with a game-high 22 points.
Hoelzel barely got a timeout called before a 5-second violation was called on an inbounds play. On the Eagles' second attempt, Destinee Snyder caught the inbounds pass on the run and was fouled near the Cardinal Mooney basket. She hit one of two from the line for the final margin.
The Eagles' seniors, led by Harris, had a moment to savor after a contest in which their four years together paid off.
"That's what carries them through," Hoelzel said of the senior leadership. "They could have unraveled. They could have panicked."
Hoelzel was pleased to see his intensity, first passed down through his own family, transfer to his team.
"I guess you could say that it is a trademark of the Hoelzel family, where we are intense," he said. "But we want to be disciplined. It is kind of a family trait and sometimes it's a connection from the coach to the players to kind of take on the coach's persona. One thing you can say about this team — up or down, win or lose, their level of effort never changes."