---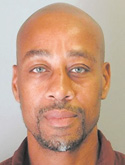 Photo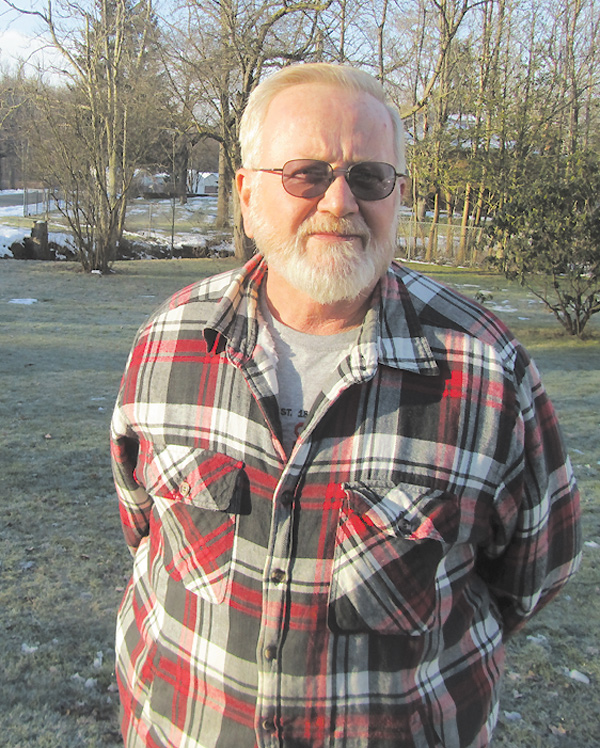 Photo
Dan Reger, left, has known convicted murderer Shawn Jarrett's mother and father for 15 years. Now that he'll be a neighbor of Shawn's, he said he believes in giving him a chance.
By Ed Runyan
HOWLAND
People are released from prison every day, but it's not every day a convicted murderer moves into your neighborhood.
And as far as James Epstein, former Mercer County, Pa., district attorney is concerned, Shawn Jarrett, 49, isn't just any ex-con.
"There are certain cases you remember, and this is one of them," he said of Jarrett's murder of his next-door neighbor, Mary Sposito, 64, in March 1982 in Farrell, Pa., and an attack on a 58-year-old woman two months later in her Sharon home.
"I recall the case because of the unprovoked, extremely violent attacks on two innocent victims," Epstein said.
And to Paul Monroe, Howland police chief, the release of Jarrett two weeks ago from the Pennsylvania prison system to live with his parents on Dawson Drive in Howland was unusual because authorities took the time to alert him.
"What is unique is we very rarely get notified by another jurisdiction of a person's violent, homicidal tendencies, and he came into our township," Monroe said.
"Do we have concerns? Absolutely. Our office was made aware of it and told to be on alert for anything suspicious," he added.
Word has gotten out to the residents of Dawson Drive, which is off state Route 46 just north of Eastwood Mall.
Many of the residents who were asked about Jarrett declined to be interviewed, some saying, "I have kids."
One man, who declined to be identified, said he doesn't know what to think because he doesn't know much about Jarrett.
"I think everybody deserves a second chance. Hopefully, things will work out. My only fear is someone who's been locked up that long coming out," he said.
Another neighbor, Dan Reger, who has known Jarrett's mother and father for 15 years, said he believes in giving their son a chance.
"I know John and Joyce. They're good people," Reger said of Jarrett's parents. "Everybody deserves a break once in a while."
As for Jarrett moving into the neighborhood, Reger said, "It's OK," adding, "I was brought up to be a neighbor. To each his own."
But he won't be forgiving if Shawn Jarrett does something to indicate that he can't be trusted, Reger said.
According to Vindicator files, Jarrett killed Sposito, the widow of former Farrell Police Chief John Sposito, at her house on Roemer Boulevard, where she lived alone.
Police said Jarrett killed the woman by strangling her but also stabbed her in the back with a paring knife.
He told a judge in 1983 he didn't know why he killed Sposito.
In the Sharon attack, Jarrett was choking his victim when her daughter came into the house and frightened him away, according to Vindicator files.
Jarrett was serving a prison sentence in the Sharon choking offense when he was convicted of the murder, which was a tougher case to solve, Epstein said.
Jarrett, then 19, pleaded guilty to third-degree murder in the Sposito case, a crime that didn't qualify for the death penalty.
Jarrett received 10- to 20-year sentences in both crimes, but a judge granted Jarrett parole in the Sharon choking after 10 years. He served the entire 20 years for the murder.
Jarrett is not on parole and is not required to report to any law-enforcement officials. But a team of officers and prosecutors, along with Jarrett's prison psychologist, visited Jarrett in prison before his release, and Jarrett agreed to allow authorities to check in on him from time to time, Epstein said.
Monroe said he believes people should be wary of Jarrett the same way they would be wary of any new neighbor.
"With anybody who moves into your neighborhood, you should have your eyes wide open and watch for anything the person may do that is unusual or suspicious," Monroe said.
"One should consider historical events surrounding the person and educate themselves and maybe do their own checking. I personally like to make my own judgments."
When a Vindicator reporter knocked on the door at the Jarrett residence and identified himself, a woman said she didn't want to talk.