Vindy Radio: Additive Manufacturing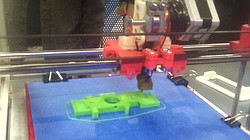 Video
Barb Ewing explains the process of additive manufacturing and the goals of NAMII to Louie Free and Todd Franko.
Vindy Radio: Youngstown Business Incubator Growth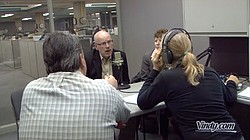 Video
Chief Evangelist of the YBI, James Cossler, joins Louie Free and Todd Franko to discuss the growth of the Youngstown Business Incubator over the past decade.
Vindy Radio: Believing in Youngstown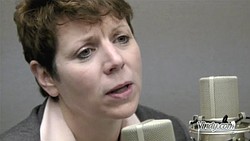 Video
Joining Louie Free and Todd Franko, Barb Ewing of the Youngstown Business Incubator describes the role YBI has played in shaping the community.
YOUNGSTOWN
Two studies released Thursday show the Youngstown Business Incubator has a far-reaching economic impact, which it believes will bolster an already strong reputation and attract more startup companies.
Going forward, like other nonprofits across the country, the incubator is confronted with a changing economic landscape, increasing scrutiny and the prospect of diminished funding from the investors that it relies on for a portion of its funding.
The YBI commissioned the studies to give its donors and stakeholders a better idea of its impact on Youngstown and Ohio, said Barb Ewing, chief operations officer.
In terms of current impact, one study found that YBI companies have created or supported 610 new jobs, generated outside sales of $76 million and provided wages of $23 million.
Those figures helped state and local governments collect $2.3 million in taxes.
What began as a mixed-use incubator in 1995 was switched to deal exclusively with blossoming information-technology companies in 2000. Rather than graduating companies, the YBI retains them to preserve a managed cluster that finds diverse companies supporting one another based on their areas of expertise.
"They're building a base of companies with the ability to create the jobs of the future and help the region's economy continue to grow," said Jeff Hedrich, president of The Prodigal Co., a marketing and communications firm hired to gauge the community's perception of the incubator and to conduct research for a new marketing strategy.
Chief among Prodigal's findings, pulled from nearly 300 individuals in focus groups, online surveys and other meetings, was the incubator's influence in changing the image of Youngstown and the concept of what is possible both here and throughout Northeast Ohio.
It also found the YBI casts a wide net in retaining young and creative professionals, who stay in the region to live and work rather than taking their talents elsewhere.
In all, Prodigal's research was summarized in describing the incubator as "the leading change agent for the region's high-tech future," Hedrich said.
This will be an increasingly important aspect of the YBI's work. The U.S. Bureau of Labor Statistics projects that combined employment in information-technology occupations will increase by more than 800,000 jobs by 2016, which represents a 24-percent increase, compared with only a 10-percent growth rate for all occupations.
YBI gave rise to one of the country's most successful software companies, Turning Technologies, which grew by more than 3,000 percent from 2004 to 2007, when it was named the fastest-growing, privately owned software company in the U.S. by Inc. Magazine. Turning Technologies pioneered both hardware and software for interactive classroom clickers that allow teachers to poll and quiz their students in real time.
In a two-pronged effort to demonstrate the incubator's economic effects and community value, Cleveland-based consulting firm Kleinhenz & Associates conducted the other study, which found that YBI companies have created or supported 610 new jobs, generated outside sales of $76 million and provided wages of $23 million.
But the incubator's work is "not limited to just the Valley," said Jack Kleinhenz, chief executive of Kleinhenz & Associates. His firm surveyed 40 of the YBI's 70 firms between Oct. 1 and Oct. 17 and found that when the entire state is considered, those companies helped to create or support 692 jobs, $26 million in outside sales and $80 million in wages.
Kleinhenz, who said his firm was meticulous in reviewing its findings and employing its research methods, was not at all surprised at the studies' results, "considering the magnitude of services and high number of firms involved with the incubator." The success of some of those companies confirmed his expectations, he added.
"You have to consider the magnitude of your impact," said Charles Stein, a Columbus-based consultant as he addressed YBI officials Thursday. "I've worked with hundreds of incubators, and I don't think a single one has ever created $76 million in sales. It's impressive, there's no doubt."