Canfield choirs offer concert, food tasting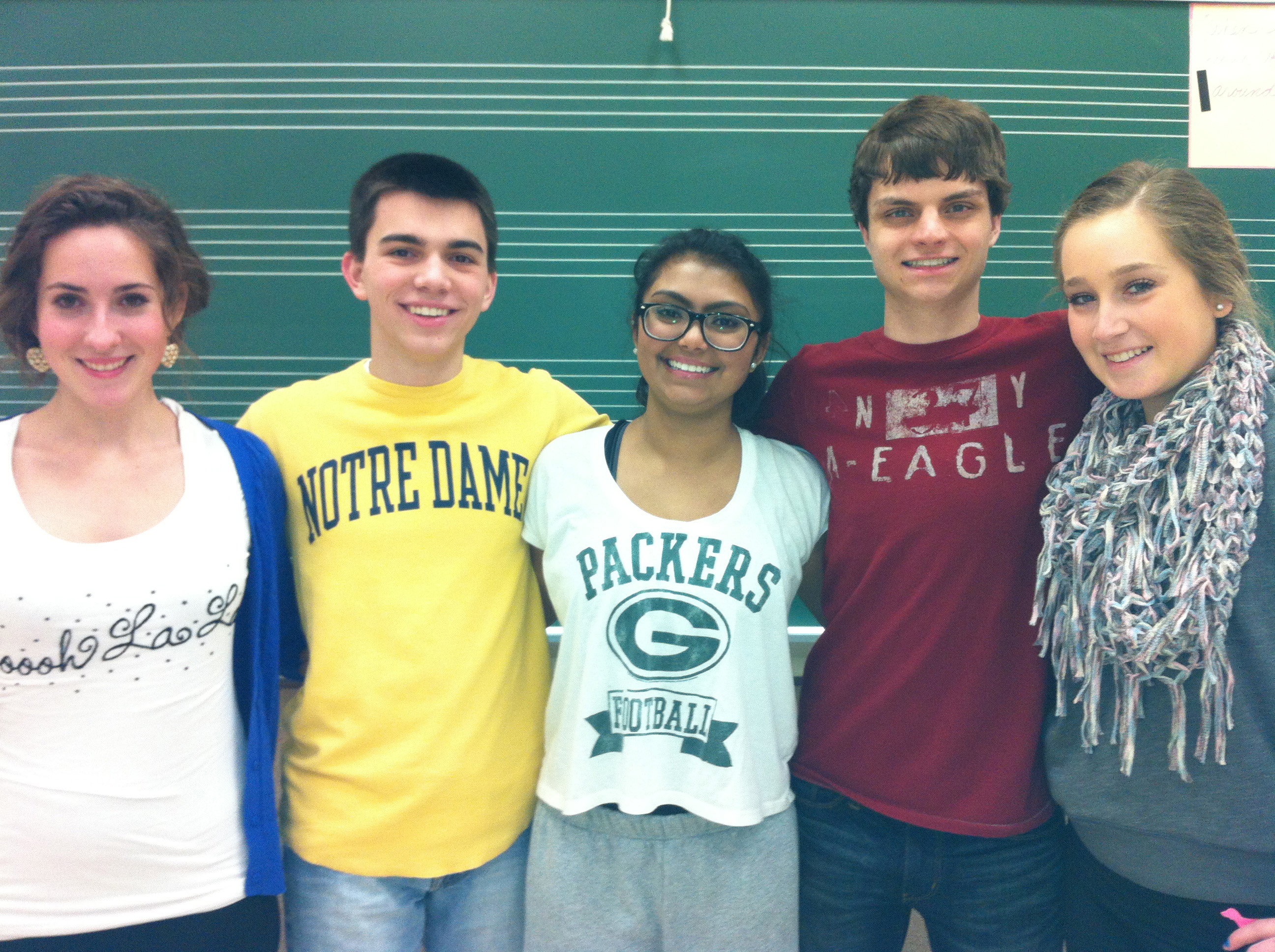 ---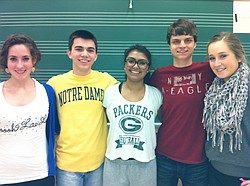 Photo
Megan Factor (left), Richie Jenkins, Olivia Roy, Zach Davison and Michele Whiteleather, all members of the Canfield Choir, finish their rehearsal for 100 years of Broadway, scheduled for Jan. 19 at the high school. Prior to the concert, 14 area restaurants will serve up their specialties at a tasting event, Backstage at Broadway. More information is available at 330-702-7058.
The Canfield High School choir, directed by Kelly Scurich, will present its annual music event Jan. 19 at 7:30 p.m. in the high school auditorium. Music for this year's dinner theater will be based on music from 100 Years of Broadway.
About 160 voices from Chambers ensemble, One Octave Higher ensemble and Concert Choirs will present music celebrating the beloved tunes of Broadway.
New this year, as part of the pre-show, is Backstage at Broadway, a tasting event choir fundraiser where various restaurants and food establishments will be invited to bring a tasting menu of their best items.
At press time, these restaurants and food establishments had committed to providing a taste of their featured menu items: A La Cart Catering, Zenobia, Smoke House BBQ, Chick Fil A (Southern Park Mall), Nicolinni's Restaurant, Angenetta's , Bread Chef, Culinary Arts Center, Bob Evans (Canfield), Giant Eagle (Canfield), Flaming Ice Cube, Inner Circle (Canfield), and Phoenix Restaurant.
The Backstge at Broadway tasting will begin at 6 p.m. until concert time. Tickets for the tasting event are only available in advance by calling 330-702-7058. No tasting tickets will be sold at the door. The package price for the Backstage at Broadway Tasting and concert is $20 per person. Concert-only tickets are $10 for adults and $5 for students/children and will be available at the door.
For details, email backstageatbroadwaycanfield@gmail.com.
More like this from vindy.com