Mathews student charged after describing school shootings as 'easy'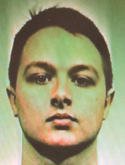 ---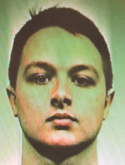 Photo
By Ed Runyan
VIENNA
Two buddies from Mathews High School were arraigned Wednesday on felony charges — one accused of making remarks that caused panic at the high school, the other accused of vandalizing a teacher's house in Niles last week.
Justin S. Westbay, 18, of the 2000 block of Sodom Hutchings Road, was arraigned Wednesday in Girard Municipal Court on a charge of inducing panic, a second-degree felony punishable by up to eight years in prison. He is under house arrest after posting $5,000 bond and returns to court at 1 p.m. Wednesday.
Westbay's friend and neighbor, Austin E. Bollinger, 18, of the 2300 block of Sodom Hutchings Road, was arrested by Niles police detectives in connection with vandalism that occurred about Sunday at the Sunny Estates Drive home of a male teacher who works in the Mathews High School library.
Niles police say they don't know if Westbay's comments in Mathews High School are related to the arrest of Bollinger one day earlier at the school.
Police said students walking in the hallway heard another student tell Westbay: "If you shoot up the school tomorrow, don't shoot me."
The students who overheard the remark told the school resource officer and the superintendent, Lew Lowery, who immediately investigated.
Westbay told school and police officials he had said to two other students that morning in the hallway that it "would be easy to have a school shooting; all you would have to do is go to the cafeteria in the morning and have two people at one door and one person at another door."
Westbay made the remark after the two other students had started talking about possibly going to a gun show that weekend, Vienna Township police said.
Westbay told police he "did not mean anything" by the statement. "He stated that he was only talking about it and not planning it or saying that it would happen," police said.
After conferring with Atty. Robert Johnson of Girard Municipal Court, Vienna police arrested Westbay and took him from the school in handcuffs.
Through an investigation that included interviews conducted at Mathews High School with students and staff, Niles police learned that Bollinger and the teacher had a disagreement in the library late last week.
A day or two later, Niles police received a report that someone had spray-painted a variety of vulgar and degrading pictures and words on the teacher's house, Niles police said.
Bollinger appeared Wednesday in Niles Municipal Court on the charge, fifth-degree felony vandalism punishable by up to one year in prison. He was released after posting $2,500 bond and returns to court at 9:15 a.m. Jan. 23.
Detective Jim Robbins of the Niles Police Department said the interviews at the school indicated Bollinger committed the crime.
"We want to send a message: Don't come to Niles and try to terrorize. We will prosecute," Robbins said.
Superintendent Lowery said the remarks police believe Westbay made Wednesday morning did cause panic in the building, with students making phone calls and texting to family members and friends soon after the remark was made, plus the sight of police officers in the building and Westbay being taken away in handcuffs.
The phones at the school and superintendent's office rang nonstop, and more than 60 students went home early, Lowery said.
Lowery organized an assembly that took place at the school only 60 to 90 minutes after the incident to talk to students and staff.
One of the messages to the students was about making idle remarks about violence: "Even if they are just joking, it's not a joke," Lowery said.
Another point of the assembly was to dispel rumors and "get the facts out to students and staff," he said.
The incident resulted in a change in security measures at the building's front door, which is now locked at all times. A police officer has been assigned to the building full time, Lowery said.
In December, the board approved the purchase of a new front-door security system that will use a buzzer and intercom, but it won't be ready for about three weeks, Lowery said.
The superintendent was sending out a newsletter Thursday to families in the school district telling them what steps the school took Wednesday and the steps it is taking now to increase safety.
Unfortunately, the district is still about three weeks away from one other upgrade the school board approved in December — a telephone system that will inform families within minutes of an emergency at the school.
Lowery said he is committed to dealing forcefully with any type of threat to safety.
"If any type of threats are made in this building, we will find out who did it and the person is going to get prosecuted."
More like this from vindy.com