YSU gears up for presidential search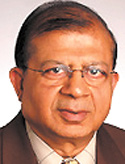 ---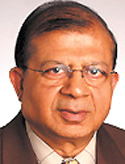 Photo
By Denise Dick
Youngstown
The chairman of Youngstown State University's trustees expects the search for the university's eighth president to be similar to the search process for outgoing President Cynthia E. Anderson, but at a lower cost.
Anderson, who became YSU's seventh president in July 2010, announced last month her plans to retire July 1.
"I expect we'll have a process similar to what we did three years ago," said Dr. Sudershan Garg, trustees chairman.
The size of the search committee this time, however, likely will be smaller, he said.
Previously, the committee included 22 members with four or five of them from the trustees panel. This time, Dr. Garg envisions all nine trustees, the two student trustees and five or six people from the university community and community in general.
The chairman said he has some people in mind for the committee and will present them to the full board at a meeting at 3 p.m. Friday.
For the previous search, the university paid a total $176,000 to Storbeck/Pimental & Associates of Media, Pa., the search firm; and for travel and related expenses for finalists who came to town.
Part of that cost involved the firm developing a "Profile of the Institution & Position."
"I don't think we'll have to change the profile of the institution" because the university hasn't changed much in the past three years, Dr. Garg said.
"We'll try to save as much as we can, but it doesn't make sense to be penny wise and pound foolish," he said.
Dr. Garg said the university's next president has to have the confidence of the faculty, be able to carry out the 2020 strategic plan developed under Anderson, get along with the board and be cognizant of YSU's tight finances.
Dr. Garg said trustees were surprised by Anderson's announcement last month.
"I think she did a good job as president," he said. "She kept the students happy, kept the faculty happy and more importantly made sure the university didn't run in the red."
Anderson, the first woman, YSU graduate and Mahoning Valley native to serve as president, also will be the YSU president with the shortest tenure. Albert L. Pugsley, YSU's second president, saw the second-shortest term with seven years from 1966 to 1973, according to YSU archives.
Anderson's immediate predecessor, David Sweet, occupied the post for 10 years.
Five to seven years is the average of public university presidents, according to Inter-University Council of Ohio.
In the last search, there were 300 initial contacts with individuals interested in the post, and that number was narrowed to about 50 for the search committee to review.
The committee narrowed the list to 11 people for interviews and then narrowed it again to the four finalists that were presented to trustees three years ago.