Loew's boxer Williams returns to ring seeking to avenge loss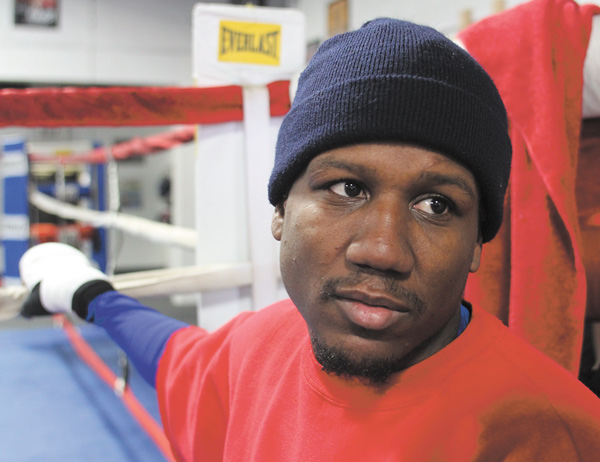 ---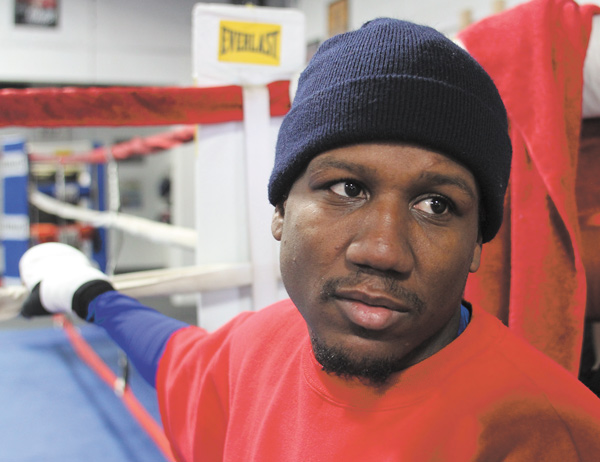 Photo
Boxer Dannie Williams works out at Southside Boxing Club in preparation for his NABF lightweight fight against John Molina on Friday at the Indian School in Santa Fe, N.M. Williams, a St. Louis native, is looking to rebound after his loss to Hank Lundy last March.
Loew's boxer Williams returns to ring seeking to avenge loss
By Joe Scalzo
YOUNGSTOWN
New Mexico's state motto is "It grows as it goes" and, until last March, that could have described Dannie Williams' career.
He'd won 21 of his first 22 fights and was facing a talented fighter with a suspect chin in "Hammering" Hank Lundy.
But after knocking Lundy down in the first round of their NABF lightweight title fight on ESPN2, Williams was thoroughly outclassed en route to a 10-round unanimous decision loss.
"I learned a lot [from that fight] about discipline, my eating habits and watching my weight," said Williams, a St. Louis native who has trained at Youngstown's Southside Boxing Club for several years. "Once you lose, you don't want to lose again."
Weight shouldn't be a problem this time, but his opponent might. Williams (22-2, 18 KOs) will return to ESPN2 on Friday in New Mexico to fight the man who gave Lundy his first loss: John Molina, a tall (5-foot-101/2), dangerous Mexican ranked 13th in the world by Fightnews.com.
"He's tall for a Mexican but he fights like a Mexican," said Jack Loew, Williams' trainer. "He leaves his head wide open because he tries to fight small like a Mexican banger. He's a big puncher.
"You can't stand in front of him; you've got to punch and move. Step to the side but don't run from him. Just step around him."
Molina (24-2, 19 KOs) is coming off a first-round TKO loss to Antonio DeMarco in September. It wasn't a terrible loss — DeMarco is ranked third in the world by The Ring — but it raised the stakes for both fighters entering tonight's bout.
"It's a huge, huge crossroads for both kids," said Loew, the former trainer for Kelly Pavlik. "Dannie knows what's in front of him. A loss here and he could be down to 'opponent' status.
"That's how quick things change in boxing. You don't get to come back next weekend like in football and redeem yourself. You've got to wait months again."
A win would put Williams' career back on the title track. It should be an exciting bout — both fighters have knockout rates around 75 percent — and even though it's not on HBO or Showtime, it gives both boxers good exposure.
"A win probably puts him another two fights from a major, major fight," Loew said. "He'd be right back in the thick of things."
Added Williams, "It's going to be a big win because he beat the guy who beat me the last time out on ESPN. I'm gonna show boxing fans and the boxing world that the fight was a fluke. That wasn't me at all."