Property easements sought for pipelines in Trumbull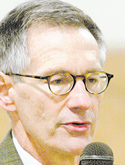 ---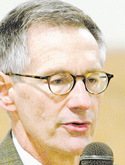 Photo
BRACEVILLE
As the oil and gas industry pushes northward to Mahoning and Trumbull counties from its more productive enclaves in southeastern Ohio, some companies are working to stay ahead of the rush by seeking property easements for future pipelines.
In Braceville, those efforts landed at the door of Wallace Luckwitz, who owns 41 acres on Robinson-Braceville Road, roughly one mile north of state Route 82.
A landman from Mountaineer Keystone, a Pittsburgh-based production and exploration company, was hoping to earn a right of way on Luckwitz's property for gathering lines that will tie Mountaineer's oil and gas wells in nearby Garrettsville to larger transmission lines expected to run through Portage and Trumbull counties in the near future.
"The companies have to take a shotgun approach in a particular area where they have leases or wells nearby," said Alan Wenger, an attorney for Harrington, Hoppe and Mitchell law firm in Youngstown. "They go door to door to get as many of these easements as they can. They get the contracts under their belts first, fill in a map, see what they have, and go back to the drawing board to do a preliminary design of the pipeline and its route."
According to the Ohio Department of Natural Resources, which regulates the oil and gas industry, Mountaineer has about 16 permits to drill, primarily in Portage County's Garrettsville, about 15 minutes from Luckwitz's property in Braceville.
Tony Aulicino, director of safety, security and government relations for Mountaineer Keystone, said his company was among the first to begin operations in Portage, where 13 wells are permitted, five drilled and two producing. Aulicino said the company anticipates that its resources will come online in both Portage and Trumbull in the coming year.
By securing rights of way for its gathering lines, which deliver oil and gas from well sites to larger transmission lines that carry products to processing facilities and to the marketplace, Aulicino said the company would be in a better position to use its assets in the northeastern regions of the Utica Shale play.
"We have no interest in the midstream business," Aulicino added. "We'll work with other midstream companies like Dominion that will eventually come to the area. These leases and rights-of-way will allow us to get our gathering lines tapped into the larger transmission lines of those companies."
Unlike Columbiana, Carroll and Harrison counties where wells, production and pipelines all are increasing rapidly each day, Trumbull and Mahoning counties are relatively new frontiers in the shale play.
In March 2012, BP was the first major company to commit to Trumbull, where it said it would lease 85,000 acres for $331 million. In May 2012, Halcon Resources Corp. said it would commit $194 million to gain 31,000 acres in Trumbull.
Along with Consol Energy, those companies are just now beginning to pursue aggressively exploration and drilling across the county.
Luckwitz was wary of Mountaineer's right-of-way contract, which offered $10 per linear foot of pipeline buried 3 feet below the surface in exchange for exclusive surface rights, production capabilities and full access to his property.
He did not sign the agreement, for fear the company could tie up his property for what he felt was not enough compensation, especially considering that Mountaineer has not yet determined how much pipeline it would lay on his property.
Both Wenger, who helped negotiate BP's massive land grab with landowners last year, and Don Fischbach of Cleveland-based Calfee, Halter and Griswold law firm, said Mountaineer's initial offer was a fair one, however.
Fischbach said pipeline contracts always are less lucrative than oil and gas leases, which can pay thousands per acre. He added, however, compensation is market driven.
Thus far, about $6 billion in pipeline projects and upgrades have been announced throughout Northeast Ohio.