Downtown parking deck owner offers his building for VXI parking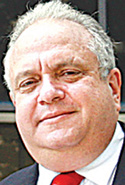 ---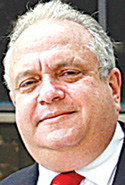 Photo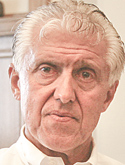 Photo
YOUNGSTOWN
[EDITOR'S NOTE: The story was corrected to reflect actual costs. The Community Bus Services numbers are $125,000 now, up from $75,000 in 2012.]
With a recent 67-percent increase approved by the city to bus employees at a downtown business to and from the Covelli Centre parking lot, the owner of a nearby parking deck is offering the use of his building for a lower fee.
Lou Frangos said he can accommodate all VXI Global Solutions employees at his Plaza Parking Deck at 16 N. Champion St. at an annual cost of $108,000.
At the request of the administration, city council approved a $125,000 annual contract Feb. 6 with Community Bus Services to transport employees at VXI, a call center at the city-owned 20 Federal Place office building, to and from the center's parking lot — a walk of about a quarter-mile.
That price increased last month from the $75,000 annual fee CBS received in 2012 for the same service.
As part of a lease agreement with VXI, the city guarantees free parking for company workers. The company has about 700 workers. It had about 500 workers in early 2011, and about 250 in late 2010.
The contract doesn't call for free transportation to and from the parking areas, but the city has provided that since November 2011, a few months after the city starting having VXI employees park at Covelli. That came after a deal with Frangos to continue having VXI workers use his deck fell apart. When the city ended the deal with Frangos, he was receiving $189,000 a year from VXI, which was paying him $15,750 a month and reducing its rental payment to the city by that amount.
In a Monday email to city officials, Frangos offered the use of his deck for VXI employees for $108,000 annually. There would be no need to provide shuttles between VXI and the parking deck as it is closer to the business than Covelli.
"Our location offers easier access to employees with no time waiting for shuttles or trudging through the muddy parking lot where they are currently parking," Frangos wrote.
Frangos told The Vindicator on Tuesday his deck could provide about 500 spots for VXI, and that wouldn't be an obstacle to the requirement for 700 spaces because the company has its employees work in shifts. In May 2011, VXI officials told the city that it needed 700 spots because shifts overlap.
"I will be able to accommodate all the workers at VXI," Frangos said.
Mayor Charles Sammarone said Frangos' numbers don't add up.
In the email, Frangos wrote that he has about 40 VXI workers use his deck at a discounted rate of $30 per month. If that amount is applied to 700 workers, the monthly fee would be $21,000, and an annual fee of $252,000.
"I don't know how he comes up with $108,000," Sammarone said of Frangos. "I can't see how he can offer 700 spots for $108,000."
But Frangos said he is offering his deck for that $108,000 amount.
Other companies have shown interest in the VXI parking proposal, and the city will ask for formal requests for the work shortly, Sammarone said. The mayor said city officials will see if VXI would be willing to reduce the number of parking spots.
Also, Sammarone said he was concerned about the condition of the Plaza Parking Deck, which had its problems in recent years.
"I need to be sure the improvement work they were supposed to do is done," he said.
Frangos said his company has spent about $850,000 for a renovation of the deck, including repairs to concrete pillars, upgrades and renovations to its elevators, a new security system and other improvements.
Some minor work still needs to be done, he said.
"It's a continuing thing," he said. "But all the major work has been done. It's 100-percent safe."