Anas' shooutout goal makes ESPN's Top 10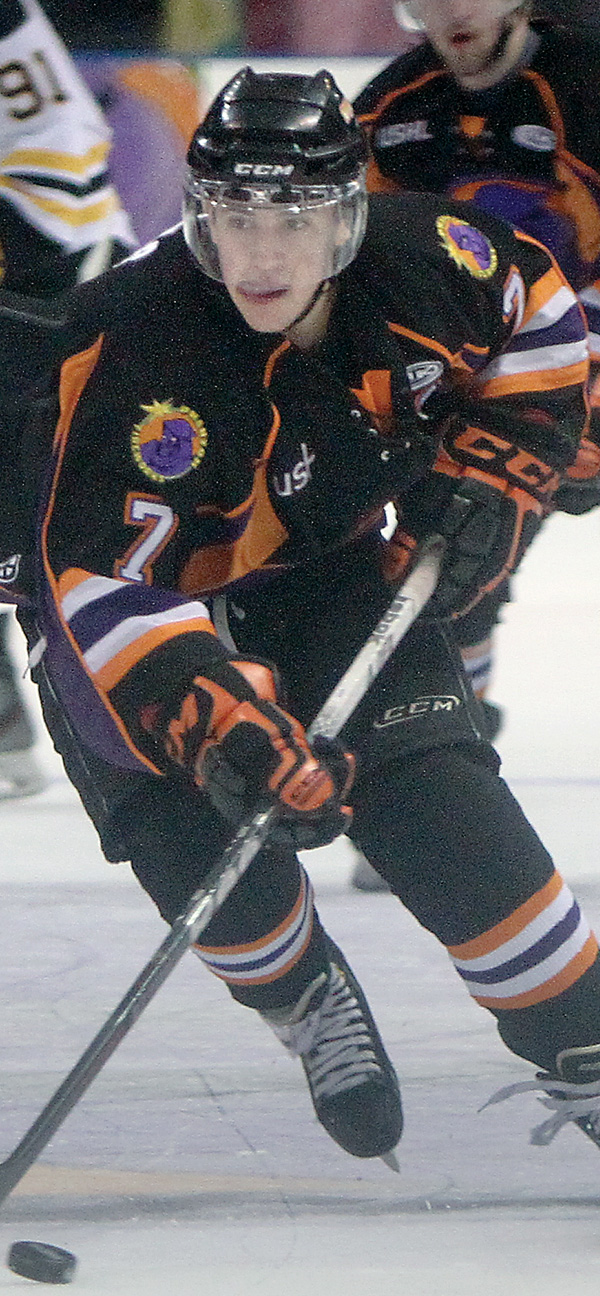 ---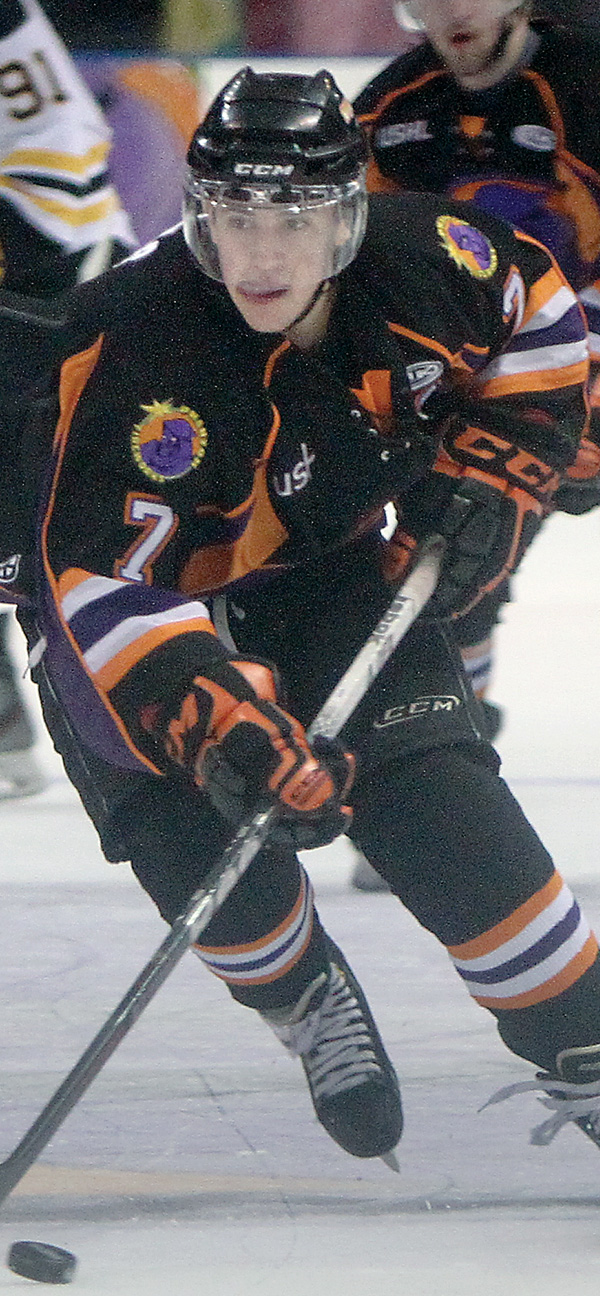 Photo
ESPN's "SportsCenter" selected Sam Anas' shootout goal in the Phantoms' 3-2 win over Muskegon on Sunday as one of its Top 10 plays.
'SportsCenter' showcased his clever shootout shot
By Tom Williams
YOUNGSTOWN
When the Youngstown Phantoms' leading scorer Austin Cangelosi was suspended for four games for checking from behind, head coach Anthony Noreen wasn't sure what to expect.
It probably wasn't a 3-1 record.
The Phantoms (25-20-0, 50 points) are rolling, winning five of their past six games. Two — goaltender Sean Romeo and defenseman Jimmy Mazza — were honored on Monday as USHL Players of the Week.
Oh, and ESPN's "SportsCenter" selected Sam Anas' shootout goal in Sunday's 3-2 win over Muskegon for one of its Top 10 plays.
"People were tweeting about it and I woke up this morning and I couldn't believe that it actually happened," Anas said Tuesday. "We were kind of hoping that it would, but we weren't sure.
"Then I saw it this morning it was just a great feeling," Anas said. "I watched it live twice and my roommates [Romeo and Alfred Larsson] filmed it for me.
"It's just a dream come true. Every kid grows up watching the 'SportsCenter' Top 10. It's just a great feeling."
Anas, a 19-year-old from Potomac, Md., dropped the puck between his legs before a backhand-to-forehand deke, beating Muskegon Lumberjacks goaltender Jordan Uhelski.
"It was pretty cool waking to 'SportsCenter' and seeing Sammy on there," forward John Padulo said. "Obviously it was a great move, something you don't see every day, and you kind of just laugh at it.
"Hopefully we see him again soon on there."
Anas has scored on all four of his shootout attempts this season. The Phantoms are 4-0 in shootouts and 5-0 in games that go past regulation.
It's the second time the Phantoms have made "SportsCenter's" Top 10 in 10 months. Last April, Cangelosi's chip-shot goal against Cedar Rapids also was highlighted by ESPN.
"I saw it on Twitter first," Phantoms co-captain Alexander Dahl said. "I think this was a lot bigger than [Cangelosi's] just because Sam has a lot of followers on Twitter and we used the social media to get it on quicker.
"It's great he deserves it. He's 4-for-4 in shootouts this year."
That's one reason why Anas wanted to try something different.
"I thought using the same move so many times that people would catch on," Anas said. "Especially I think even more as the backup goalie, he probably watched the shootout pretty closely last time and saw what everyone did, so I thought I'd change it up a little."
Anas said Chicago Blackhawks forward Patrick Kane was his inspiration.
"He kind of did a similar move last year but I wanted to do my signature backhand move," Anas said. "I was laying in bed one night just brainstorming new moves and I thought I might as well do a little bit of both."
At most, Anas said he practiced it three times.
"I was really nervous that I [would] lose the puck and look like a fool," Anas said.
What then?
"I probably would have gotten an earful from [his father Peter] and maybe from coach, too, because it was a little bit of an over-the-top move."
Instead, it's part of the magic surrounding the four-year USHL team. Romeo was honored for making 54 saves in their 3-1 and 3-2 wins over the Lumberjacks last weekend.
"You're start to see signs of a Matt O'Connor in Sean now — just how reliable he is and how much confidence we have in him," Noreen said, referring to the franchise's leader in victories who now plays for Boston University. "He's starting to embody exactly what it is to be a No. 1 goalie."
Mazza had a goal and an assist in the 3-1 victory.
"It's always nice to see guys get rewarded on the big stage in a game for something they work on tirelessly in practice," Noreen said. "Jimmy's gotten so much better since he's been here, not only as a player, but he's become a better leader and become more mature. His game has really evolved."
Noreen said the team's recent success is a credit to the penalty killers.
"In our last 10 games, I think we've given up maybe two 5-on-4 goals," the second-year head coach said. "Our penalty kills have been huge for us lately."
This morning at 10, the Phantoms will test their wake-up skills when they host the Chicago Steel at the Covelli Centre.
If there is a shootout, Anas knows everyone will be watching.
"There might be a little bit of pressure on the next one, but I don't really try to think about that," Anas said.