Youngstown Diocese says nobody is reporting abuse to it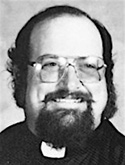 Photo
The Catholic Diocese of Youngstown says letters, interviews have uncovered no new allegations involving Brother Stephen Baker.
By Ed Runyan
YOUNGSTOWN
The Catholic Diocese of Youngs-town has written to 1,800 former Warren John F. Kennedy High School students, interviewed five to six current faculty members who worked with Brother Stephen Baker, and soon will talk to all other faculty and staff members from that time to ask what they know about the Franciscan friar.
None of the former students, however, has responded to the letter to indicate any knowledge of sexual misconduct by Baker other than the 11 who were part of a legal settlement last fall. None of the faculty members has indicated a prior awareness that Baker sexually assaulted students, a diocesan spokesman said Monday.
Furthermore, no one has come forward with any credible allegations against any other faculty member, staff member or coach at the school, said Brian Corbin, a member of the administrative board of the diocese.
Corbin called The Vindicator with those and other points, in response to statements made at a news conference Sunday in front of Warren JFK. That's when Robert Hoatson, a former priest and an advocate for victims of sexual abuse by clergy, said at least 50 more men have come forward to allege sexual abuse by Brother Baker. Many of them have ties to Kennedy High School or the former St. Mary's Middle School in Warren, Hoatson said.
No one from the diocese on Sunday was available to respond to the claims.
"Other than the 11, no one has contacted JFK, the Diocese of Youngstown or the Franciscans regarding Brother Baker at JFK," Corbin said.
In a Jan. 31 letter from Bishop George V. Murry, the diocese "accepted moral responsibility for Brother Baker's behavior," the bishop "apologized for Brother Baker's actions" regarding the 11 men in the settlement, and the diocese has "taken steps to assist the victims," Corbin said.
Bishop Murry has "already discussed all information we have on the Brother Baker situation," Corbin said. The diocese "has no knowledge of what happened to Brother Baker after he left JFK," he added.
Baker killed himself Jan. 26 at the monastery where he lived in Hollidaysburg, Pa., after a lawsuit settlement involving 11 Kennedy students became public.
Two JFK students who were part of the settlement said at a news conference Jan. 16 that Brother Baker fondled their genitals, mostly during massages in a small, closed training room at the school containing a whirlpool and massage table.
Baker was a religion teacher, athletic trainer and baseball coach at Kennedy.
Meanwhile, an Altoona, Pa., attorney filed a notice in Blair County Common Pleas Court on Monday indicating that he has three Pennsylvania clients with a claim involving sexual misconduct by Brother Baker while he was teaching at Bishop McCort High School in Johnstown, Pa. Baker is accused of committing sex offenses against students at Kennedy from 1986 to 1991 and at Bishop McCort from 1992 to 2000.
The notice, filed by Atty. Richard M. Serbin, calls his three clients John Doe 75, John Doe 76 and John Doe 77.
The defendants are The Franciscan Friars of the Third Order Regular, Province of the Immaculate Conception; The Very Rev. Father Robert D'Aversa, former minister provincial of the Third Order Regular; the Roman Catholic Diocese of Altoona and Johnstown; former Bishop Joseph V. Adamec of the Altoona and Johnstown Roman Catholic Diocese; and Bishop McCort Catholic High School of Johnstown, Pa.
A news release says the defendants are individuals and entities who were responsible for placing Baker in positions that gave him access to students "under the guise of being an athletic trainer." Serbin said he will file additional claims regarding other students who have contacted him.
The notice is similar to one filed by a Greensburg, Pa., attorney in Cambria County, Pa., Common Pleas Court on Jan. 22 indicating she has clients with a claim against Bishop McCort High School and other entities.
Calls were not returned Monday to Father Patrick Quinn, current minister provincial for the Franciscans and the Diocese of Altoona and Johnstown. A spokesperson at Bishop McCort High School referred questions to the Catholic Diocese of Altoona and Johnstown. Tony DeGol, secretary for communications at the Diocese of Altoona-Johnstown, said he cannot comment on any matter involving pending litigation.
More like this from vindy.com