Lupo sued again for alleged nonpayment of bills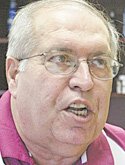 ---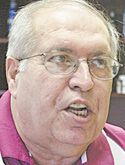 Photo
YOUNGSTOWN
Ben Lupo's legal troubles are mounting.
A contractor is suing two of his companies for a combined total of $23,543 in purportedly unpaid bills for the hauling of brine and other materials from and to oil- and gas-well drilling sites between Sept. 26, 2011, and Aug. 14, 2012.
The suit was filed Monday by the hauler, Bessemer Concrete LLC of Petersburg, against Petroflow Inc., which was billed $21,993, and for which Lupo is listed as the statutory agent, and against Hardrock Excavating LLC, which was billed $1,550, and for which Susan Faith is listed as the statutory agent.
The address of both companies is 2761 Salt Springs Road, which is Lupo's office address.
That address also is the site of the purported intentional nighttime discharge of brine and oil-based drilling mud into a storm sewer flowing into a Mahoning River tributary Jan. 31.
Authorities say Lupo admitted he ordered a Hardrock employee to make that discharge. Lupo faces a federal criminal charge of violating the Clean Water Act stemming from that spill. Lupo, 62, of Poland, has pleaded innocent to that charge.
Faith is one of 16 plaintiffs in a November 2011 civil breach-of-contract lawsuit against Lupo and three of his companies, which is pending.
In that lawsuit, Faith recently moved to have Lupo removed as acting manager of Gasearch LLC, a gas-marketing company, saying he cannot successfully market oil and gas under the cloud of the criminal charge he is facing.
Ohio Attorney General Mike DeWine has said he will file a civil environmental lawsuit against Lupo.
Lupo could not be reached to comment on Monday's lawsuit, which is assigned to Judge Maureen A. Sweeney of Mahoning County Common Pleas Court.