Austintown teacher, coach, administrator retires after 43 years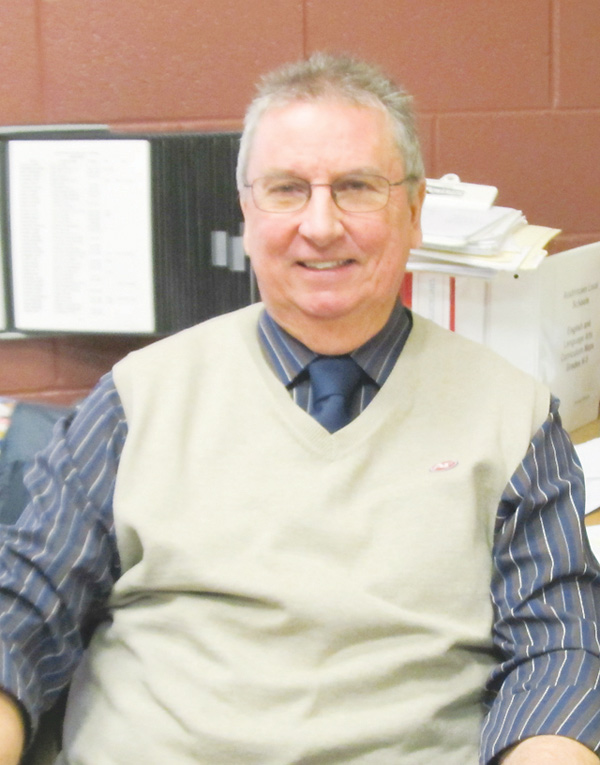 ---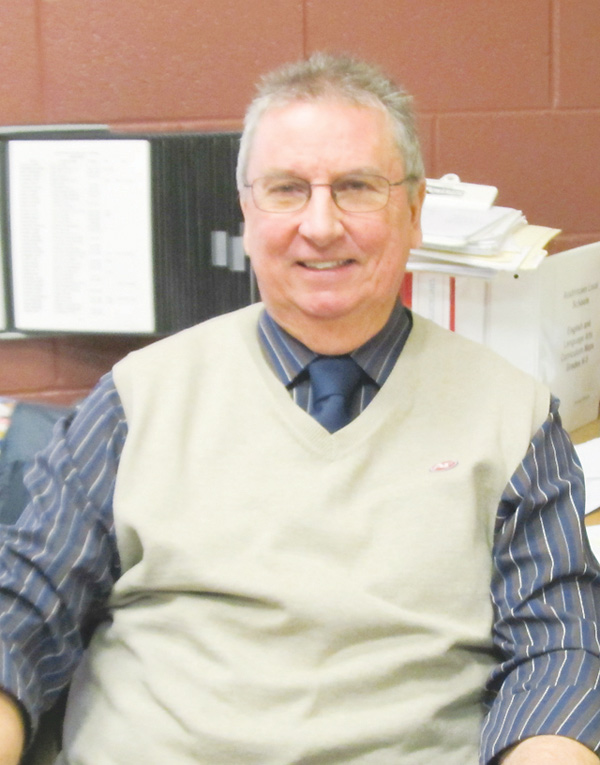 Photo
Dan Bokesch, director of curriculum for Austintown schools, has worked in the district 43 years as a teacher, coach and administrator. He will retire soon.
By Susan Tebben
AUSTINTOWN
The changes a school district makes in 43 years are vast and varying. No one knows this better than a man who helped bring in a new generation of facilities and students to the Austintown district.
"There were three cultures coming together with students, teachers and parents," director of curriculum Dan Bokesch said of the transition he led to create one Austintown Middle School.
Bokesch was brought back after retiring in 2005 to bring the new school to fruition. Now that AMS will be the oldest of the new construction going on in the district, he said he is retiring for good.
"I look up to Dan; I use him as a mentor," said Superintendent Vincent Colaluca. "He's just a great guy all around."
Bokesch remembers the time when grade letters and report cards meant more than standardized testing as a measure of the success of a school. When he taught health sciences in the 1970s (after working as a respiratory therapist), school ratings were non-existent and state mandates were quite different from what they are now.
Even when he became principal of the former AMS in 1987, things didn't change as much as they have in the last few years. While some changes are good, the amount of work needed to fulfill the standards for schools now in place means a different level of prioritizing, Bokesch said.
"The biggest change I've ever seen is right now," he said. "Standards are changing, accountability is changing, and now we have evaluations of teachers, of the superintendent, of everyone every year. In order to do that, something is going to have to be put aside on the desk."
With professional development of teachers now a regular part of their training, more is asked of teachers who are already doing so much, Bokesch said.
In his last year, Bokesch has ridden with the district and the teachers through the expiration of the teachers' contract and negotiations that are ongoing between the district and the Austintown Education Association.
"Teachers make the administration look good, not the other way around," he said. "Personally, I wish there was another way of compensating teachers."
Open enrollment has been a big topic this year as well, and as a former coach in the district, Bokesch said the idea that schools are using open enrollment to enhance academics or recruit for sports teams is "nonsense."
"Am I for open enrollment personally? No, but am I for a balanced budget? Yes," he said.
The point of open enrollment is to give students the opportunity for a good education, Bokesch said, which has always been at the cornerstone of his work at the district. In his many years, he said there never has been a student he didn't like, even the ones he's had to discipline. Many teachers and principals in the district are former students and he knows of the successes of a lot of his students.
His daughter, Cara Carroll, is among the success stories as a teacher at Austintown Fitch High School.
"The kids I watched grow up are now friends of mine," Bokesch said.
Nine superintendents and numerous classes of students later, the conflicts and the struggles are in the back of his mind as he remembers the difference he made in the district. Most of all, he respects and appreciates the employees — from cafeteria employees to teachers to bus drivers to secretaries.
"When I look back, there are so many key elements that make me proud of what I did," he said. "I have the satisfaction of knowing that as a teacher, coach, principal and director, I've given our schools a lot."
As for his retirement, Bokesch plans to attend spring training in Tampa to watch his team, the New York Yankees, play.
"That's about the only thing planned right now," Bokesch said.