Mr., Mrs. Huskins celebrate 50th anniversary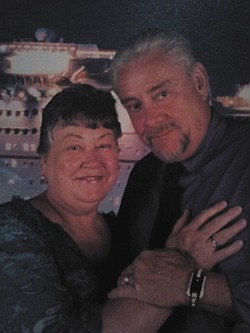 Photo
MR. AND MRS. ROBERT H. HUSKINS
Mr. and Mrs. Robert H. Huskins of Erwin, N.C., and Youngstown celebrated their 50th wedding anniversary Feb. 18.
The former Sonja Letterman and Mr. Huskins were married Feb. 18, 1963, in Burnsville, N.C.
Their children are Tom Huskins and Cathy Starcher, both of Youngstown, and Keith Huskins of North Carolina. They also have 10 grandchildren, Ashley, Kristen, Shane, Ricky, Jessica, Christopher, Robert, Donna, Steven and Daniel; and three great-grandchildren, Addison, Brantly and Porter.
Mrs. Huskins is a homemaker and attends South Side Free Will Baptist Church.
Mr. Huskins retired from General Motors in Lordstown after 30 years. He restores vintage vehicles.
The couple have been members of Crossroads Church in Youngstown for 44 years.