Hubbard sign-language class rehearses for 'Aladdin' musical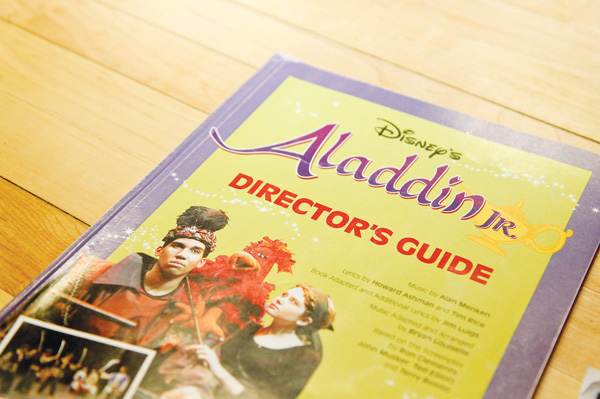 ---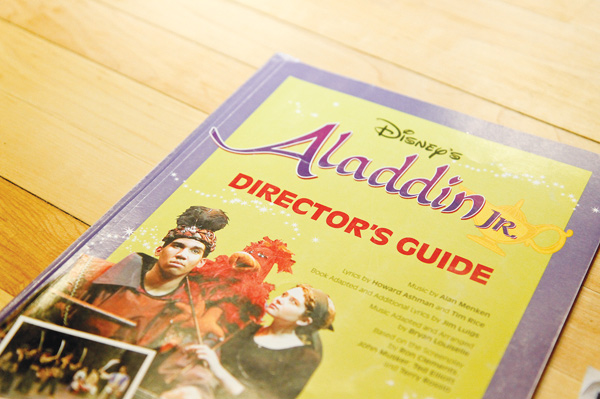 Photo
Hubbard High School will be performing the play 'Aladdin' entirely in sign language.
If You Go...
What:
"Aladdin Jr." performed by Hubbard High School teacher Rich Magazzine's American Sign Language class
When:
March 1 and 2 at 7 p.m.; March 3 at 2 p.m.
Where:
School Auditorium
Tickets:
$5 at the door
By Danny Restivo
drestivo@vindy.com
HUBBARD
Some theatergoers might find it difficult to enjoy a musical where the actors and
actresses on stage are speechless.
For Rich Magazzine, a sign-language instructor at Hubbard High School, it's a rare opportunity to bridge the hearing and hearing-impaired communities.
"By doing this, we're bringing two cultures together to
enjoy a few nights of entertainment," Magazzine said.
He is directing the high school's first theatrical performance in sign language. On March 1, 2 and 3, 30 juniors and seniors from Magazzine's American Sign Language class will put on the musical "Aladdin Jr."
Magazzine said student narrators will handle their roles in coordination with the signers on stage, while an album will play the songs with the performers signing the lyrics.
The musical details the story of Aladdin, a poor Arabian boy who develops a friendship with a genie. The genie then grants Aladdin three wishes before he
becomes a prince and falls in love with Princess Jasmine.
Senior Megan Klanchar has the role of Jasmine, and although she is performing in another musical in the spring, she is looking forward to the challenge of a sign-language production.
"The first night might be the most challenging because my hands might shake because I'm nervous," Meghan said. "I'm sure it won't last the entire show, though."
Meghan and J.J. Rutan, a senior who is playing Aladdin, said they have been rehearsing since early December. Both said keeping up with the narrators is the most difficult part of the rehearsal process, but the constant practice has only improved their skills.
"We need to sign fast so it doesn't slow down the narrators," Rutan said. "Signing has become so routine for me now that I use it to communicate with some of my friends."
The experience of rehearsing for a full-production musical has helped senior Shawn Vestal choose a career path. Shawn, who will play the genie, said he's hopes to attend Kent State or Youngstown State University, where he intends to major in education and sign language.
"I don't have any deaf family or friends, but I enjoy sign language because it's unique," Shawn said. "I'm a little nervous, but it's why I'm excited about the show."
Magazzine admits he has no professional directing experience, but he guarantees the audience won't be disappointed.
"Everything is looking good so far," he said. "It's going to be fun to put on a show for deaf people, but at the same time entertain the hearing audience."
Magazzine said the March 1 and 2 shows will start at
7 p.m. in the high school auditorium, while the March 3 show begins at 2 p.m. Tickets are $5 and can be purchased at the door.