Swisher's demeanor never seems to change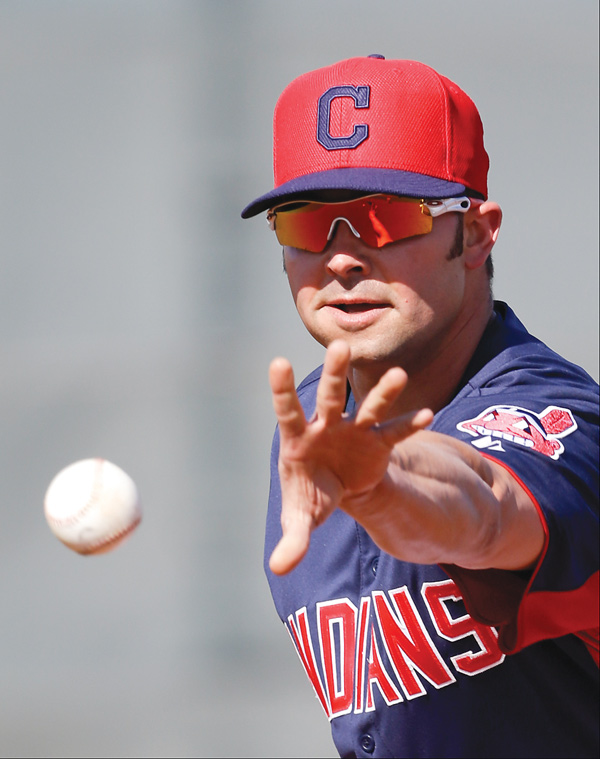 ---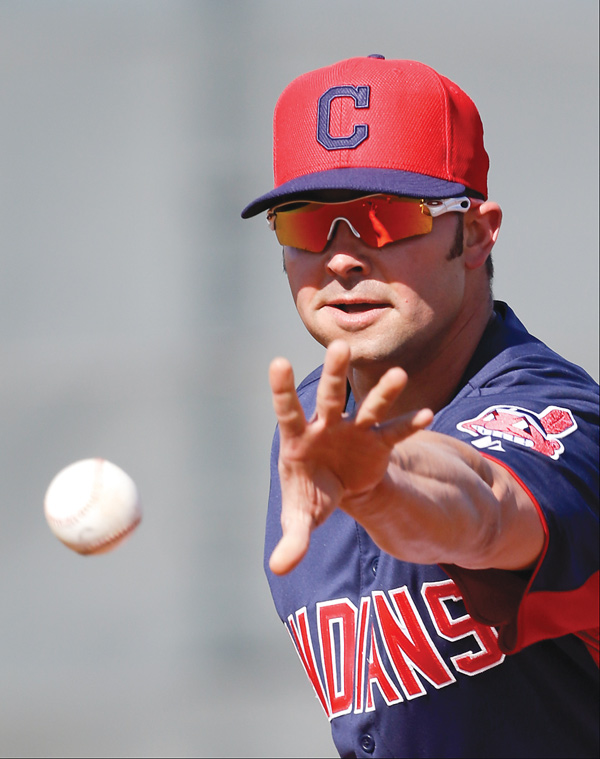 Photo
Ohio native Nick Swisher says he is happy to be playing baseball with the Cleveland Indians.
Associated Press
GOODYEAR, ariz.
Rain, wind and general gloominess reported to the Indians' spring training camp on Wednesday, forcing the club to move batting practice and pitcher's workouts inside.
The change seemed to ruin the day for a few players.
Nick Swisher wasn't one of them. In Swisher's world, it's 80 and sunny, not a cloud in sight.
Always, bro.
"Hey, that's just who I am," the Indians first baseman said, flashing an infectious smile that never seems to fade. "I've been this way since I was like 6."
Swisher, who signed a four-year, $56 million contract — the largest for a free agent in Cleveland history — this winter, has brought his endless energy and enthusiasm to the Indians, a club desperately needing an infusion of something following a painful 94-loss season.
While there's some who wonder whether he's putting on an act, the 32-year-old Swisher says he's just being himself.
"It's funny," he said. "I've been doing this for 10 years, bro, and people still question it. It's me being me — whether you like it or not."
Swisher never stops. Just watch him for a minute in the Indians' clubhouse.
After shedding his batting gloves and dropping them on a chair, he bounces over to the refrigerator to grab a drink. Without pause, he closes the door, spins off and heads toward the bathroom, greeting everyone he passes with a head nod, back slap or saying their nickname. Then it's back to his locker, where he stops for a moment to do to an interview.
Not yet, though. Jason Giambi is leaving.
"All right, Big G," Swisher hollers to his teammate. "I'll see you later, bro."
This is where Swisher wants to be most, hanging out with his teammates, the guys he'll be around for most of the next eight months. And for the duration, count on him being Nick Swisher, Mr. Excitement.
"I'm going to be me every single day, and maybe I've just been blessed to have that inner passion for this game," he said. "And maybe that's why it comes out as much as it does because there's nothing else in the world that I'd rather be doing, other than spending time with my family, than being at the ballpark."
The Indians signed Swisher, who spent the past four seasons with the New York Yankees, for more than his outgoing personality. Desperate for power in their lineup, he gives them a legitimate home-run threat in the middle of their order, something Cleveland has lacked in recent years.
One of three AL players to hit at least 20 homers in each of the last eight seasons, Swisher has averaged 26 homers, 83 RBIs and played in 149 games per season since 2005. He has been consistent and productive, and the Indians are counting on him to keep it up.
But what they don't want him to do is try to do anything more.
New Indians manager Terry Francona has seen players sign big contracts and feel as if they have to not only meet expectations but exceed them. If Swisher can match the .272 average with 24 homers, 93 RBIs and .364 on-base percentage, the Indians will take it.
"All he has to do is be himself, and that's easier said than done," Francona said. "It's something we've talked about and will continue to talk about. He doesn't have to carry the team on his shoulders, and that happens a lot of times."
Swisher was a complimentary piece in New York, one of many star players in a galaxy of them wearing pinstripes. He was a role player.
With Cleveland, and because of the contract, he'll have top billing — the lead.
"It's awesome, isn't it?" he said. "A lot of people talk about the amount of money and the contract and I understand that it's the biggest in Cleveland's history and I could not be more honored to be that guy. But I didn't sign for half of what Josh Hamilton (5 years, $125 million) signed for, so it's kind of like there's no pressure for me. I'm just so excited to be part of this, bro."
Swisher, who played mostly in right field for the Yankees, will play first for the Indians. The club kept him apprised of their plans as they pursued free agent outfielder Michael Bourn during the offseason, and when they landed the speedster, Swisher was more than happy to return to the infield.
"That's my first love," he said. "I'm a first baseman. You can stay healthy playing there. It's like I told Tito (Francona). Whatever you need me to do."