Men plead guilty in Youngstown double murder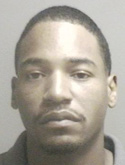 ---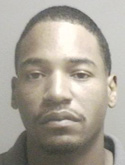 Photo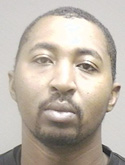 Photo
YOUNGSTOWN
Two men convicted of a 2009 double murder will spend years behind bars, but the mothers of the men they killed say the prison time is not long enough.
Joseph Moreland, 30, and Kenneth Moncrief, 28, both of Youngstown, were set for trial in the murders of Jaron L. Roland, 20, of Fairmont Avenue, and Darry B. Woods-Burt Jr., 19, of the city's North Side, but they both agreed to take plea deals with prosecutors moments before jury selection began.
Moreland will spend 17 years in prison. Moncrief will serve 15 years to life in a state penitentiary.
The group of women, all emotional and one wearing a shirt with her son's image on the front and the picture of one of his three children on the back, hurried to the courthouse after being informed about the plea agreement.
Both mothers of the slain cousins, as well as other family members, addressed Judge Maureen A. Sweeney of Mahoning County Common Pleas Court on Wednesday before the acceptance of the plea agreement and sentencing for Moncrief.
Nicky Burt, Jaron's mother, said she spent the first two years after her son's murder angry and bitter, but has placed the situation in God's hands. She said the sentences handed down are not long enough, but the matter is now up to the Lord.
"To take someone's life that [sentence] is just not enough time, but I just don't want to spend my life consumed by this," she said. "I don't know what the appropriate sentence is. ... This is just tragic, the most violent thing I have experienced in my life. They didn't deserve to die the way they did."
Ursula Burt, Darry's mother, said the defendants murdered her only child and that is something she has not yet been able to come to terms with emotionally.
"What you are getting here will never be enough. ... He was all I had. I feel if you take a life then your life should be taken," she said. "They should still be here."
Moncrief originally was indicted on aggravated murder charges that carried the death penalty. But prosecutors dropped the death-penalty specification in November 2011.
Prosecutors did so after a jury declined to give the death penalty to Lorenza Barnette, also charged in the slayings. Barnette, convicted in October 2011, is serving two consecutive life-prison terms.
The victims, who were described by family members at the time as inseparable first cousins, were found inside a burning car on West Avenue near the Mahoning River in August 2009. Both men were bound with duct tape, and bags had been placed over their heads.
Moreland, in a separate case, also pleaded guilty to the murder of Brian Greer, 32, of Republic Avenue, who was killed March 29, 2010, on Lauderdale Avenue.
Moreland pleaded guilty to two counts of conspiracy to commit murder, involuntary manslaughter, aggravated robbery, two counts of kidnapping and various drug charges in the double homicides. He will spend a total of 17 years in prison.
Moncrief pleaded guilty to these charges — two counts of murder, two counts of aggravated robbery, two counts of kidnapping, and one count of arson. Judge Sweeney sentenced him to 15 years to life in prison.
During Barnette's trial there were implications the double homicide was carried out by Barnette and Moncrief on orders from Moreland.
Yvonne Carter, a relative of the murdered cousins', said it is somewhat discomforting that Moreland received less time than his two co-defendants.
Rebecca Doherty, an assistant county prosecutor, said the plea agreement was made based on evidence in the case and the desire to get the men off the streets.
"Based on the evidence we had, this is what we did. I figured getting Joseph Moreland off the streets for 17 years is a good thing," she said.