Microsoft retools Outlook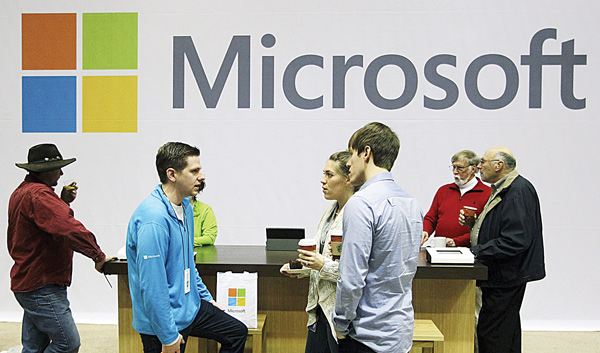 ---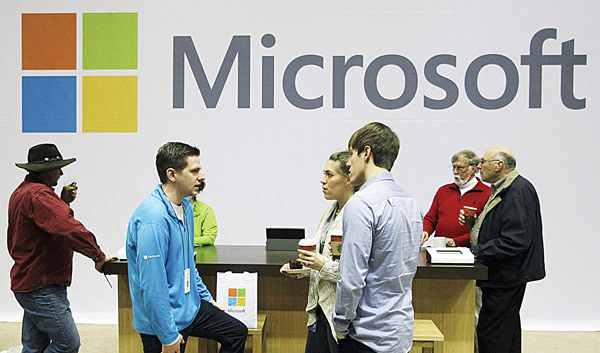 Photo
Microsoft Corp. retail store employees and guests mingle at a pop-up Microsoft Store during Microsoft's annual meeting of shareholders in Bellevue, Wash. Longtime users of Hotmail, MSN and other Microsoft email services will start noticing a big change: When they sign in to check messages, they'll be sent to a new service called Outlook.com.
Associated Press
SAN FRANCISCO
Microsoft is so confident it has the Internet's best email service that it is about to spend at least $30 million to send its message across the U.S.
The barrage began Tuesday when Microsoft's twist on email, Outlook.com, escalated an assault on rival services from Google Inc., Yahoo Inc., AOL Inc. and a long list of Internet service providers.
As part of the process, all users of Microsoft's Hotmail and other email services operating under different domains such as MSN.com will be converted automatically to Outlook.com by the summer if they don't voluntarily switch before then. All the old messages, contacts and settings in the old inboxes will be exported to Outlook.com. Users also will be able to keep their old addresses.
Email remains a key battleground, even at a time when more people are texting one another on phones.
People still regularly check their inboxes, albeit increasingly on their smartphones. The recurring email habit provides Internet companies a way to keep people coming back to websites. It gives people a reason to log in during their visits so it's easier for email providers to track their activities. Frequent visits and personal identification are two of the keys to selling ads, the main way most websites make money.
After keeping Outlook.com in a "preview" phase since July 31, Microsoft Corp. is ready to accept all comers.