Suspects arraigned in YSU student's shooting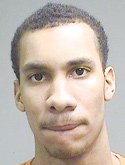 Photo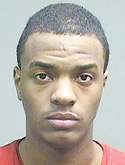 Photo
YOUNGSTOWN
Police say two Pittsburgh men were involved in a shooting just off the campus of Youngstown State University over the weekend, and those men appeared before a municipal court judge Tuesday.
Sylean Wilson, 19, and Rashaad Lewis, 19, appeared via video before Judge Elizabeth Kobly of Youngs-town Municipal Court for arraignment. Wilson is facing multiple counts of felonious assault, and Lewis is facing a single count of obstructing official business.
Judge Kobly handed down a $50,000 bond on each of the four felonious-assault charges against Wilson for a total of $200,000. The judge handed down a $10,000 bond for Lewis.
Charges against the two men stem from a shooting on the fringe of YSU's campus that sent one student to the hospital, frayed the nerves of students living in the area and scrambled police from YSU and the city.
Police say Wilson stood near Pennsylvania Avenue firing at a car in which a group of young women were seated. Wilson is believed to have fired multiple shots at the car, even stepping forward at one point to take better aim.
Brittany N. Johnson, 23, of Bedford Heights, a YSU nursing student, was taken by a friend early Sunday to St. Elizabeth Health Center after being shot in the torso while in a vehicle on Pennsylvania Avenue. She remains hospitalized in stable condition.
Johnson had been the rear-seat passenger in the car with three other women. No one else was wounded in the shooting.
Police said Wilson ran into a Pennsylvania Avenue apartment building right after the shooting, where he was later captured by police. Lewis is accused of slamming the door to the building on approaching officers, obstructing them from entering the building to search for Wilson.
The apartment building is across the street from YSU's Lyden House residence hall on the north end of campus.
YSU officials have said that neither Wilson nor Lewis is a student at the university. Youngstown police said both men indicated they were in town to celebrate someone's birthday.
Both men are set for preliminary hearings Feb. 27 before Judge Kobly.