Patriot Water claims ODNR attack on its business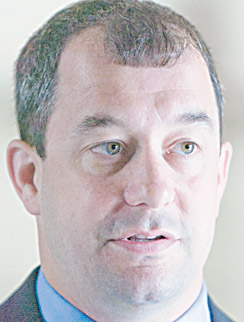 ---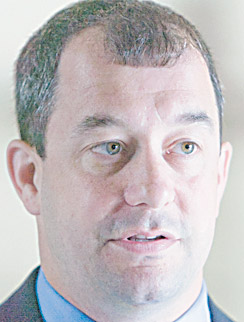 Photo
WARREN
The face-off between the Ohio Department of Natural Resources and Patriot Water continued Tuesday, as the company's president, Andrew Blocksom, had choice words for an agency he says is attacking his business.
Blocksom finds himself in yet another dispute with ODNR, which he says has taken aim at his company because the agency views it as a competitor in the drilling-waste-disposal business.
Patriot learned from a representative at D&L Energy last week that the regulatory agency would not allow the waste- water treatment facility to accept drilling waste from the company's headquarters at 2761 Salt Springs Road in Youngstown.
Last month, the permits of D&L Energy and Hardrock Excavating were revoked, with the stipulation that drilling waste could no longer be stored at the companies' headquarters, after state regulators determined that oil, brine and drilling mud were dumped intentionally down a storm drain at the site.
In a statement released on the matter, ODNR said Tuesday its main objective "is to enforce strict regulations to protect Ohio waters and ensure environmental protection, as well as public health and safety."
It added that a letter was sent to Patriot notifying the company that it was not listed on the "approved disposal plan for shale transportation, which is required to properly track and ensure the chain of custody for oil-field waste."
Patriot treats light, low-salt-content water generated from fracking, a process in which sand, water and chemicals are pumped into shale at a high pressure to release gas trapped within rock formations thousands of feet underground. It does not treat heavier, high-salinity brine that is easily disposed of in injection wells.
Blocksom contends that he operates under the scrutiny of local, federal and state officials, using scientifically proven methods to treat the lightweight, lower-salinity drilling water. He said Tuesday his company was granted permission by the previous ODNR administration to dispose of the lighter fluid.
The company determines what haulers are bringing to its facility to ensure it meets criteria for disposal. It then conducts thorough testing and treating, he said. Afterward, the treated water is sent to the Warren Water Treatment plant where the process is repeated and the treated water is reintroduced into the Mahoning River, just as other industrial wastewater is.
"ODNR wants a fee for every barrel that goes into an injection well, and they continue to make false accusations that my business threatens the [Mahoning] river," he said. "If I was a threat, wouldn't you think I'd be out of business? I can't screw up here, there's checks and balances, I have big brother looking over my shoulder constantly and my company does not have a single violation."
ODNR has directed D&L to pump more than 300,000 gallons of drilling waste at the site into Class II injection wells. ODNR did not answer questions Tuesday regarding its possible concerns over competition with Patriot. The agency receives a small fee for each barrel of waste disposed of in Ohio's injection wells.
Last year, the agency claimed that Patriot's treatment processes were ineffective and harmful to Ohio's waterways, effectively shutting Patriot's operations for three months, beginning last April. Patriot filed two lawsuits against ODNR in 2012, one of which seeks punitive damages for the time it was closed.
In August, the U.S. Environmental Protection Agency issued a 900-page report confirming Patriot's full compliance with federal law regarding wastewater treatment, Blocksom said.
ODNR also said Tuesday that it has proposed legislation in the governor's budget bill that would prohibit the disposal of any treated oil-field waste into Ohio's groundwater.
April Bott, Blocksom's attorney, says that legislation is aimed specifically at Patriot, as it is the only facility in the state that treats drilling waste.
In a letter sent Monday to ODNR, warning the agency of its interference in Patriot's operations, Blocksom claims light, low-salinity water creates problems for injection wells.
Because it is lighter, low-salinity water requires more pressure when operators push it down wells. In his letter, Blocksom linked the pressure variances granted to D&L in 2011 to a series of earthquakes its Northstar 1 injection well triggered on New Year's Eve.
The pressure disrupts the well and has the ability to plug it up, leading to seismic activity, Blocksom wrote in his letter. He also claimed that the agency is withholding the fluid's radioactivity from injection-well operators. Though no radium was found in OEPA tests of the drilling fluid during its investigation, brine does contain radium, and Blocksom said his facility found the element in its own tests.
Jeffrey Dick, a geology professor at Youngstown State University, said light, low-salinity drilling waste does require pressure variances, beyond regulatory operating rates, but he added there have been no conclusive studies to suggest more pressure causes seismic activity.