Scotland, Jamaica inspire Malone's Roush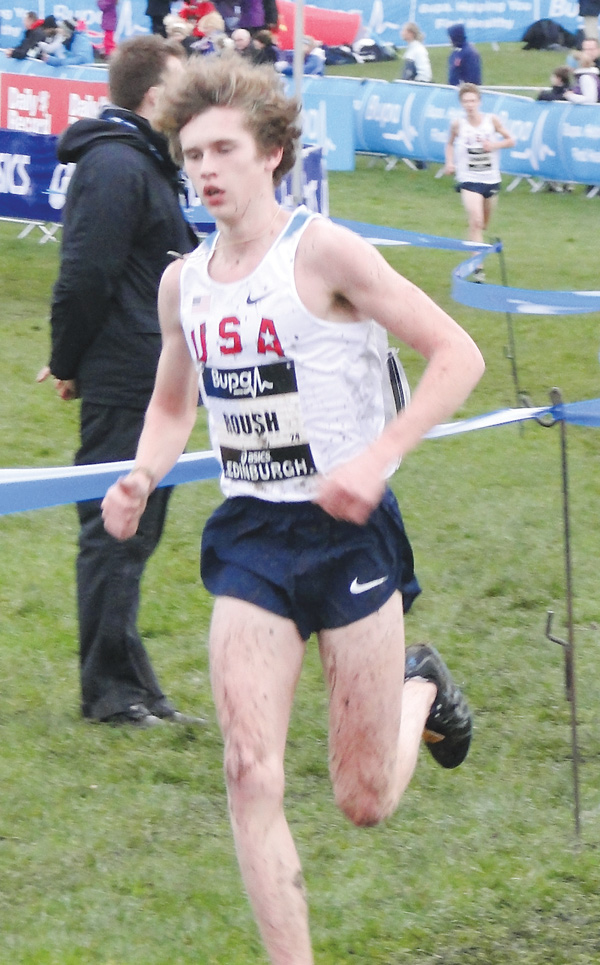 ---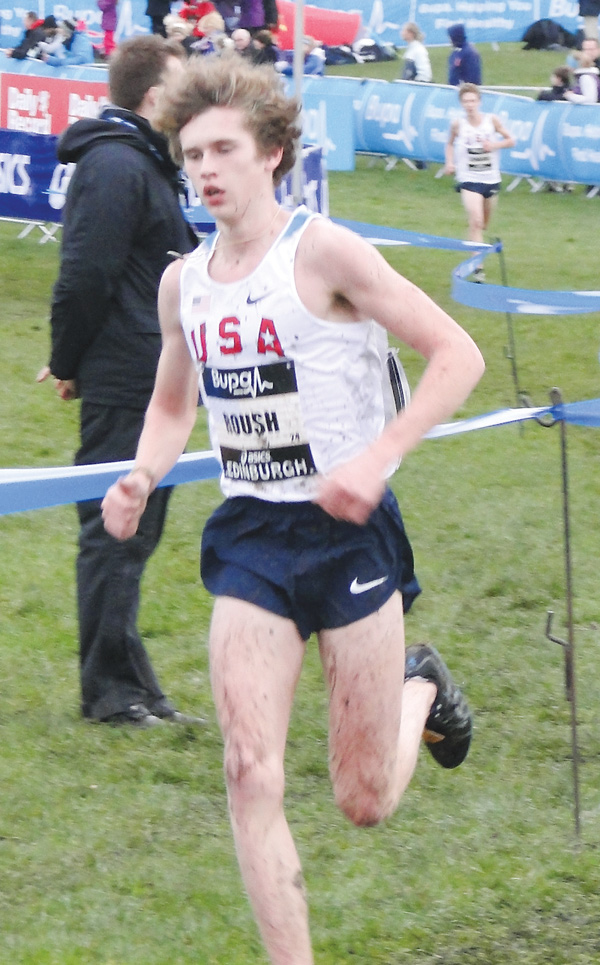 Photo
Canfield's Ryan Roush, a former South Range High track and field/cross country standout and Malone University's highly-touted freshman distance runner, was one of only a handful of runners nationally selected to participate in Team USA competitions in Scotland and Jamaica.
By Greg Gulas
Exactly how does a runner prepare for the upcoming track and field season?
If you're Ryan Roush, former South Range High track and field/cross country standout and Malone University's highly-touted freshman distance runner, you use Scotland and Jamaica as your backdrop.
Named the Great Lakes Intercollegiate Athletic Conference cross country freshman of the year last fall, Roush was one of six runners nationally selected by Team USA for its 6K Bupa Great Edinburgh (Scotland) International Cross Country competition on Jan. 5.
He then was chosen (one of five runners selected) for their North American Central American and Caribbean Cross Country Championships challenge — also a 6K competition held in Kingston, Jamaica on Jan. 26.
The Canfield native, who earned eight letters for the Raiders and was the state runner-up in the indoor track and field two-mile as a senior, finished ninth out of 48 runners in Scotland and was 11th of 42 runners in Jamaica.
"It truly was a great honor to be selected and while I didn't think that I was quite ready, the coaches saw something in me that I didn't and it really worked out well," Roush said. "I was pleased with my overall effort in both events, however, 6K is an odd distance so it was probably my first and last time running that type of race.
"I'm not sure why that distance was selected, but it was a top-10 finish in Scotland and that was very pleasing."
At Bupa Great Edinburgh, Team USA challenged runners from Europe and Great Britain with area high school runners completing the field.
In Jamaica, 42 runners representing a variety of nations comprised the field.
"In Scotland, I basically ran against 36 other athletes from both Great Britain and Europe while in Jamaica, it felt like more of accomplishment because I was up against a vast array of top runners from a variety of nations," Roush said.
Roush picked Canton's Malone University because he felt that the Pioneers were the best fit for him both academically and athletically.
An exercise science, pre-physical therapy major, he posted a personal best (24:37) in the 8K at the fall GLIAC Cross Country Championships and is training for the upcoming track and field season by running in excess of 60 miles per week.
"Normal training is usually running 62 miles a week but I have done as many as 65 miles over a one week period," Roush said. "That training really paid off because it prepared me for both my Scotland and Jamaica races, despite the fact others in the event had actually logged more training miles.
"Both meets have helped prepare me for the upcoming track and field season as I was able to compete against runners that I had only read or heard about," Roush said. "It has really given my confidence a boost heading into the season."
Jack Hazen, Roush's coach with the Pioneers, called his freshman distance runner a diamond in the rough.
"Ryan has done everything we've asked of him," Hazen said. "He is a very dedicated student and is achieving in the classroom as well as on the field.
"Ryan was the top freshman in the 16-team cross country conference championship, is a two-time team USA participant, a fearless trainer and just a real pleasure to be around," Hazen said. "We are very fortunate to have him at Malone and look forward to his continuous improvement and his future as a team leader."
The Pioneers have had four non-scoring events this indoor season, finishing second out of 21 teams entered at the NCAA Division II Challenge in Geneva on Feb. 2.