Police find no connection between suspected shooter and victim
---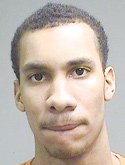 Photo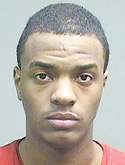 Photo
By Denise Dick
Youngstown
Two men charged in a shooting on the fringe of Youngstown State University's campus will be arraigned Wednesday, but police have made no connection among the man suspected of being the shooter, the victim or her friends.
Brittany N. Johnson, 23, of Bedford Heights, a YSU nursing student, was taken by a friend early Sunday to St. Elizabeth Health Center after being shot in the torso while in a vehicle on Pennsylvania Avenue. She was listed in stable condition Monday.
Johnson had been the rear-seat passenger in the car with three other women. No one else was wounded.
City police said the gun was fired by Sylean Wilson, 19, of Pittsburgh, who was arrested a short time later at an apartment building at Pennsylvania and Madison avenues and charged with felonious assault.
The apartment is across the street from YSU's Lyden House residence hall on the north end of campus.
Rashaad Lewis, 19, also of Pittsburgh, has been charged with obstructing official business in connection with the shooting. Wilson and Lewis will be arraigned Wednesday in Youngstown Municipal Court.
Youngstown police Capt. Mark Milstead said detectives have not been able to make a connection between the women in the car and Wilson. Police believe the women were at the same Youngstown bar as Wilson and his friends earlier the day of the shooting, but there was no friction between the two groups.
"At this point, we cannot make a connection between the suspected shooter and any of the four girls in the car," said Milstead. "We are still early in this and have a few more people to talk to — including two of the girls who were in the car."
Police also spent a considerable amount of time speaking with Wilson and Lewis on Monday afternoon. Both men were escorted into the detective division of the police department and placed in interrogation rooms with detectives.
Milstead said both men are from the Pittsburgh area and have indicated that they were in Youngstown to celebrate someone's birthday. He said they both have criminal histories in Pittsburgh for crimes such as underage drinking, disorderly conduct, menacing and narcotics.
YSU police regularly patrol the area where the shooting took place and don't have plans to alter that routine, university Police Chief John Beshara said.
"We work with Youngs-town police in cases like what occurred," Beshara said, adding that city police were close by and responded quickly to the weekend incident.
Unfortunately, incidents do happen, Beshara said.
"You can't put a cop on every corner," he added.
As city police continue to investigate, they may discover something that would prompt campus police to make changes, the chief said.
He urges students to be aware of their surroundings to stay safe. If a situation looks sketchy or gives you a bad feeling, avoid it, he said.
Often, young people are driving their cars with ear buds in, drinking coffee and texting on their cellphones. It's easier to get into bad situations if you're not paying attention to what's happening around you, he said.
"It's environmental awareness — situational awareness," Beshara said.
Milstead said the four women in the car did not realize they were being fired upon until the shooter already had fired several shots and then stepped closer to the car and continued firing.
Ron Cole, YSU spokesman, said programs are conducted regularly in residence halls about student safety, informing students of the best strategies to stay safe.
A YouTube video shows a man running south on Pennsylvania Avenue and firing a gun as he headed toward the apartment building, and a Youngstown police car coming down the street following the man.
A Youngstown police report said the officer observed a man "fire multiple shots upon a dark-colored vehicle. The vehicle then left the scene south on Pennsylvania."
Cole said that neither Wilson nor Lewis is a YSU student.
"It's just unfortunate that it happened," Beshara said. "Our hearts go out to the student and to her family that they have to go through this."