Gaetanos honored with surprise party for 50th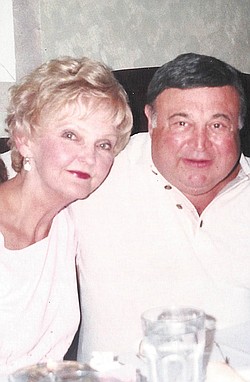 Photo
MR. AND MRS. ANTHONY GAETANO
CANFIELD
Mr. and Mrs. Anthony J. Gaetano of Canfield were honored with a surprise 50th anniversary party Jan. 19 at Michael Alberini's Restaurant in Boardman.
The party was hosted by their children, Candace and James Lipjanic of Boardman, Dr. Robert and Cynthia Gaetano of Canfield, and Anthony J. Gaetano II of Beavercreek.
They also have 11 grandchildren.
The former Janet Hanna married Mr. Gaetano on Jan. 19, 1963, at First Christian Church, Girard.
Mrs. Gaetano graduated from Kent State University. She was a continuity writer for WFMJ, WBBW and WPIC and later worked as an agent at the family insurance agency in Campbell. She is a member of Canfield United Methodist Church.
Mr. Gaetano earned a bachelor's degree in business administration from Youngstown State University and a master's degree in education from Westminster College. He was a teacher for Campbell Schools for 30 years, retiring in 1992. In 1970, he began the Gaetano Insurance Agency in Campbell and later combined his agency with All Drivers Insurance Agency in Boardman. He is a member of St. Michael Church in Canfield and is a U.S. Army veteran.