Tiffani Kohut, Steven Tucci are engaged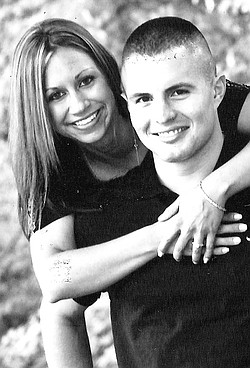 Photo
TIFFANI KOHUT AND STEVEN TUCCI
YOUNGSTOWN
David and Patricia Kohut of Youngstown are announcing the engagement of their daughter, Tiffani Nicole Kohut of Youngstown, and Steven Tucci of Poland. Parents of the future groom are Anthony and Suzanne Tucci of Lowellville.
Our Lady of the Holy Rosary in Lowellville will be the setting of the 1:30 p.m. May 11 exchange of vows. The couple will be honored at a reception at Mr. Anthony's at the Maronite Center. Invitations will be extended for both.
The bride elect is a graduate of Choffin Career Center School of Surgical Technology. She is a surgical technician for The Lippy Group for Ears, Nose and Throat in Warren.
The prospective groom received a bachelor's degree in criminal justice from Youngstown State University and works for the Department of Public Safety for the State of Ohio. He is a U.S. Marine Corps veteran and served with the Third Battalion 25th Marines.