Kristen Mellott, Michael Yacovone to wed in June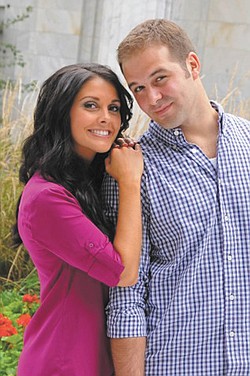 Photo
KRISTEN MELLOTT AND MICHAEL YACAVONE
The engagement of Kristen Mellott and Michael Yacovone is being announced by the bride's parents, Mr. and Mrs. Lee Mellott of Cortland, and the groom's parents, Mr. and Mrs. Jordan Yacovone of Austintown.
The couple will exchange vows during a June 22 wedding ceremony at St. Columba Cathedral in Youngstown. A reception will follow at Mr. Anthony's Banquet Center in Boardman. Invitations will be issued for both.
The bride-elect earned a bachelor's degree in business and organizational communications and public relations from the University of Akron. She is the director of marketing and sales at Great Improvements in Cortland.
The prospective groom received a juris doctorate from the University of Akron. He is a criminal defense attorney in Youngstown.