President's mention of Youngstown generates excitement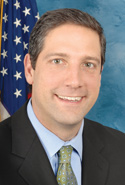 ---

Photo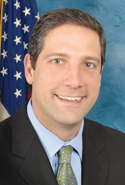 Photo
SEE ALSO: 2 companies interested in Wean site downtown
YOUNGSTOWN
The president's complimentary remarks about Youngstown and its $70 million advanced manufacturing hub not only attracts interest from potential new businesses to the facility, but also gives local residents a sense of pride, political and business officials say.
"It's such a psychological boost," said Barb Ewing, chief operating officer at the Youngstown Business Incubator, instrumental in getting the National Additive Manufacturing Innovation Institute to a formerly vacant building at 236 W. Boardman St.
"We've had such a negative perception of ourselves for the past 50 years," she said. "This helps change that perception. When the national media used to come to Youngstown, they were focusing on burned-out buildings. Now it's on our successes in innovation. How much of a turnaround is that?"
During Tuesday's State of the Union address, President Barack Obama, a Democrat, said: "Last year, we created our first manufacturing innovation institute in Youngstown, Ohio. A once-shuttered warehouse is now a state-of-the art lab where new workers are mastering the 3-D printing that has the potential to revolutionize the way we make almost everything. There's no reason this can't happen in other towns."
Obama said he planned the "launch of three more of these manufacturing hubs, where businesses will partner with the Departments of Defense and Energy to turn regions left behind by globalization into global centers of high-tech jobs."
The selection of three more institutes will be done later this year through an open and competitive process, such as the one last year that resulted in the Youngstown selection, according to the White House.
Obama also asked Congress to help "create a network of 15 of these hubs and guarantee that the next revolution in manufacturing is made in America."
U.S. Rep. Tim Ryan of Niles, D-13th, a major booster of NAMII, said: "To have Youngstown mentioned in such a positive light is priceless. As this spreads throughout the internet and is used to build awareness, it helps rebrand the area."
The president's statements tell people that "this is a great place to do business," Ryan said. "Fifty-two million people watched the State of the Union. It gives us some gravitas as a place where innovative things are happening."
After the speech, Ryan said he "made a point to thank [Obama] for the Youngstown mention. He said, 'I love Youngstown.' What's nice is it was done post-election. He's never running again. He's not trying to pander to Ohio or drive up his vote in Youngstown. He's doing it because he wants us to succeed."
Mayor Charles Sammarone said, "Anytime the president mentions Youngstown, it's great for the city. If the president says something good about your community, someone may hear Youngstown, Ohio, and decide to look at opening a business in the city."
A former furniture warehouse was converted a few months ago to NAMII, a facility focused on boosting production of additive manufacturing through research and development.
The technology uses 3-D software that draws up a detailed blueprint, which is then transmitted to a specialized machine that uses plastics, metals or resins to print a product layer-by- layer, cutting out costly material and labor in the process.
The federal government provided $30 million with another $40 million from more than 65 private and public entities in Ohio, Pennsylvania and West Virginia.
The National Center for Defense Manufacturing and Machining, based in Blairsville, Pa., is the lead agency at NAMII.
"We were very excited to have the president acknowledge the importance of" the program, and that "the pilot institute has been established in Youngstown," said Ed Morris, NAMII director and NCDMM vice president.
While Sammarone and Ryan were surprised by Obama's comments about Youngstown, Ewing and Morris said they had an inkling that a mention could be made during the address.
"We know the administration has been paying close attention," Morris said. "We were hopeful that he would mention our activities. It generates a lot of positive attention. Youngstown has a reputation for a great place to start a new business. We want to contribute to that."
Since Obama's speech, Morris said he's received numerous emails from people wanting to know more about the institute.
"It's generated intensified interest," he said.