Pavlick-Precurato May 4 wedding plans announced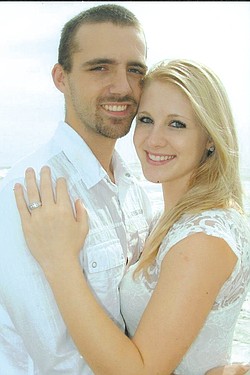 Photo
ANTHONY J. PRECURATO AND ABIGAIL F. PAVLICK
AUSTINTOWN
John Jr. and Christine (Funk) Pavlick and James and Debra Precurato, all of Austintown, are announcing the engagement of their children, Abigail F. Pavlick, and Anthony J. Precurato, both of Houston and formerly of Austintown.
The couple's open ceremony will be at 2 p.m. May 4 at First United Methodist Church of West Austintown.
Invitations will be issued for an evening reception at the Maronite Center in Youngstown.
The bride-elect earned an associate degree in criminal justice at ITT Technical Institute. She is an animal-care team member at the Houston Society for the Protection of Cruelty to Animals in Houston.
The prospective groom, a U.S. Army veteran, is a supervisor at Wyman Gordon Pipe Forging in Houston.