Man criticizes lack of gun-policy signs at restaurants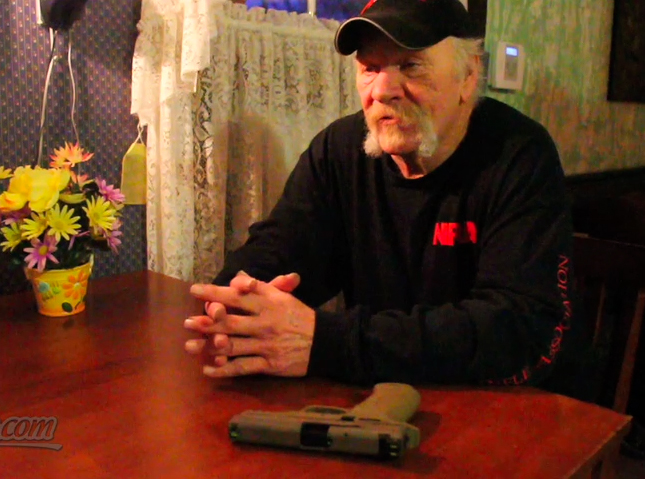 ---
Firearm Signs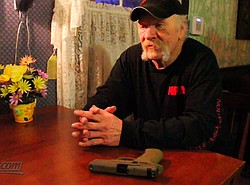 Video
A local gun owner is concerned about proper placement of firearm signs.
YOUNGSTOWN
It has been nearly nine years since Ohio adopted a con- cealed-carry law for firearms, but not everyone may understand the rules governing how to keep gun carriers off their property.
Pat McWreath, 59, lives in Youngstown and, along with his wife, obtained concealed-carry permits a year ago. The McWreaths said they feel it is nice to have the added sense of security that comes with the ability to protect themselves against dangerous people.
"When they passed it where a citizen could apply for it, I felt it was my constitutional right, and we just feel better being out and about with concealed carry," he said. "With all these public shootings in the country, it's scary."
McWreath said he wears his firearm often and makes every effort to be a responsible gun owner and permit holder. He said he tries to be cognizant of places that do not permit firearms on their premises so he can either choose not to patronize that business or leave his firearm at home.
"I am the type of person who will not leave a gun inside a vehicle," he said. "If I am going to a place that does not allow guns, I would rather leave it home in the safe."
McWreath said his personal gun policy is made more difficult by businesses that do not want guns on their property, yet do not display signs clearly in outside windows to alert permit holders before they enter.
He said the signs became an issue recently when he and his wife dined at area restaurants.
On a visit to Chili's restaurant in Boardman, McWreath said he checked the door for any signs prohibiting firearms. Seeing none, he went in, wearing his concealed firearm, and was partially through his meal when he noticed a sign inside the restaurant behind a bar that said firearms are prohibited in bold red letters with smaller lettering detailing the policy.
Ed Lamancusa, Chili's manager, said the firearm prohibition is for the entire restaurant, and the sign is posted alongside other policies and permits for the restaurant, per company policy.
He said if someone does not see the sign and carries a firearm into the business it is easily corrected.
"We just inform them what the policy is and very politely ask them to leave it [firearm] outside," he said.
McWreath said he was similarly frustrated at the Applebee's Grill and Bar in Boardman when he did not see a gun-prohibition sign at that establishment. Applebee's does have a sign in the front of the restaurant telling patrons that firearms are not permitted on the premises. That sign is much different than the one hanging in Chili's and mentions that the restaurant serves alcohol.
Denny's, Five Guys, Jimmy John's, Eat 'N' Park or Bob Evans — other restaurants in the Boardman area — did not have any signs at the door or immediately inside the business that addressed carrying a firearm, but a call to the establishments resulted in mixed results.
An employee answering the phone at Denny's and a manager at Bob Evans said there is no problem with a permitted gun holder eating at the restaurant so long as the person has the permit with him and the gun is concealed and properly secured.
A manager at Jimmy John's said there are to be no firearms on the property. A manager at Eat 'N' Park said she is not sure what the restaurant's policy is.
No one answered the phone at Five Guys.
Ohio law, as posted on the Ohio Attorney General Office website, says the owner or person in control of private property may post a sign in a conspicuous location that prohibits people from carrying firearms or concealed handguns on the premises.
The law does not spell out what language must appear on signs prohibiting firearms, but it does say the sign must be conspicuous and inform people of the prohibition. There is an example placed on the website.
"Unless otherwise authorized by law, pursuant to the Ohio Revised Code, no person shall knowingly possess, have under his control, convey, or attempt to convey a deadly handgun or dangerous ordnance onto these premises," the example says.
The attorney general website says that the wording is an example, but encourages business owners to consult legal counsel as to specific wording.
Anyone who violates a posted prohibition of firearms sign is liable for a civil cause of action for trespass.
McWreath said he carries a card to leave at restaurants that do display gun-prohibition signs or that tell permit holders not to come in.
"Your policy has made me spend money with your competitor instead of you," it reads.