Amanda Maslach, Lenard Liguore to wed in April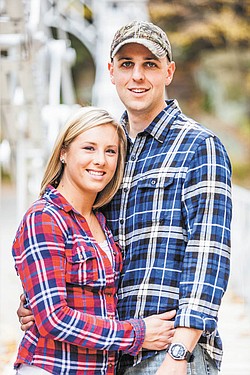 Photo
AMANDA MASLACH AND LENARD LIGUORE
Susan Cabot and Joseph A. Jr. and Talva Maslach, all of Canfield, and Lou and Loretta Liguore of Poland are announcing the engagement of their children, Amanda M. Maslach of Canfield and Lenard H. Liguore of St. Ignace, Mich.
Fellows Riverside Gardens will be the setting of the April 13 wedding ceremony, and a reception will follow at the B&O Banquet Center, both in Youngstown.
Invitations will be extended for both.
The future bride is a cutting specialist and stylist for Casal's Spa and Salon in Canfield.
The prospective groom is seaman at U.S. Coast Guard Station St. Ignace in Michigan.