Judge Stuard, recently retired, suffers fatal heart attack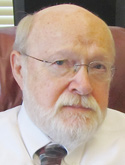 ---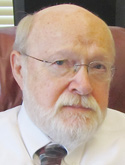 Photo
By Ed Runyan
WARREN
Barely a month after he ended his 31-year career as a Trumbull County judge, John M. Stuard died Thursday after suffering a heart attack.
He had chest pains at home Wednesday and died the next morning while undergoing a heart procedure at Trumbull Memorial Hospital, friends at the Trumbull County Courthouse said.
Judge Stuard, 73, of Burghill, retired as judge of Trumbull County Common Pleas Court on Dec. 31 after serving 21 years. He also spent 10 years as Central District Court judge in Cortland and nearly 48 years in the legal profession in Trumbull County.
Judge Andrew Logan, who served many years with Judge Stuard, said news of his friend's death came as a shock. Judge Stuard was honored with a party at the courthouse just before his retirement, and he appeared to be healthy.
"He's going to be missed. He's one of the best judges we've ever had around here. He didn't get a chance to retire," Judge Logan said, obviously shaken.
Bailiff Jodi Camuso commented on what most people at the courthouse found most remarkable about him — his open, friendly and genuine personality.
"Everybody loved him. He was always the nicest guy. He always had the time to sit down and talk. He was so patient and kind."
Camuso, who works for Judge Logan but assisted Judge Stuard on his last day on the bench, observed that Stuard was approachable to the defendants.
"He was talking to the defendants like they were his neighbor," she said.
"Our community has lost a great person," said Rebecca Whitman, Hartford Township trustee. Judge Stuard was selected as grand marshal of the Hartford Apple Festival last September in honor of his impending retirement, but a hard rain canceled the parade.
The committee invited him to come back for the 2013 festival to serve as grand marshal again, she said.
"Obviously it's a shock, and it's tragic, and he didn't get to enjoy all of his hobbies and interests he was looking forward to," said Judge Peter Kontos, also of the common pleas court.
"He loved all kinds of history, especially Civil War history. He was involved in re-enactments and loved to shoot cannons."
In October, he dressed in Civil War clothes and helped with the dedication of a marker in front of Warren G. Harding High School.
The marker indicates that the Harding site was once Camp Hutchins, created in 1861 to serve as a Civil War training site for soldiers from Northeast Ohio.
Judge Stuard was among re-enactors from the 15th Ohio Light Artillery who fired two cannons as a salute during the ceremony.