After years of silence, fireworks could again light up Austintown sky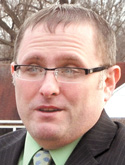 ---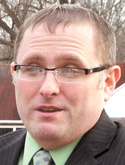 Photo
By Susan Tebben
AUSTINTOWN
A spectacle that disappeared from Austintown's July 4 festivities might return — if some volunteers and $15,000 can be raised.
Austintown's Generational Enrichment Committee met with township trustees recently to discuss what would need to be put in place for fireworks to return for the July 4 holiday.
The spectacle ended about six years ago because of a shortage of money and volunteers, Trustee Jim Davis said.
"It was a positive meeting," said Davis. "We talked about putting the mechanism into place as to what we have to do to put the show in place, and everyone was very excited."
The response from the community has been "unreal," Davis said, and that would be needed in the next few months to raise the funds and recruit the volunteers to make the event happen.
The trustees and the enrichment committee, which is a partner in the Austintown Senior Center, talked about how to tie the fireworks in with the rest of the weekend festivities, including the parade and ceremonies on July 3 and 4.
Initial conversations have taken place with fireworks companies about pricing, the police department and fire inspector about safety, and the parks department about venues.
One idea raised was to produce a program for the event in which ads could be sold to fund the project. This program would include a ballot to choose the people's choice award for best float of the year, Davis said.
"We have to seek out community involvement in any way we can, with the volunteering and getting ideas together," Davis said.
The committee and the trustees also discussed other events that could happen along with the fireworks, including live bands and a cornhole game tournament.