CLEAN & EFFICIENT: The new diesel Cruze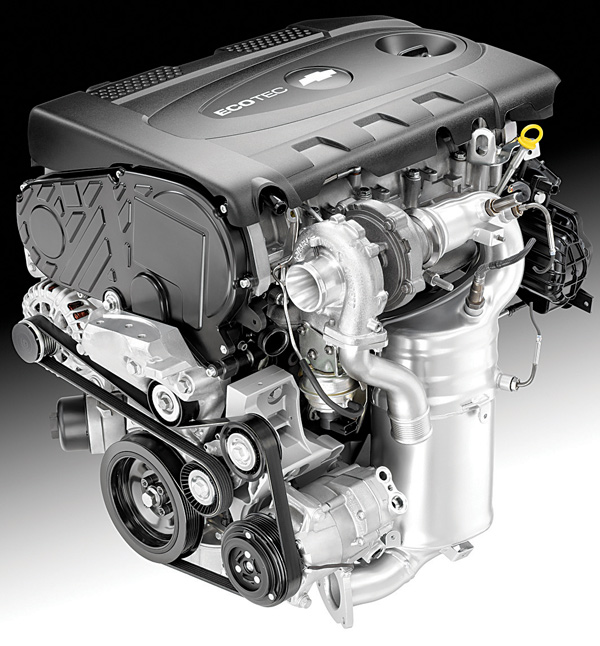 ---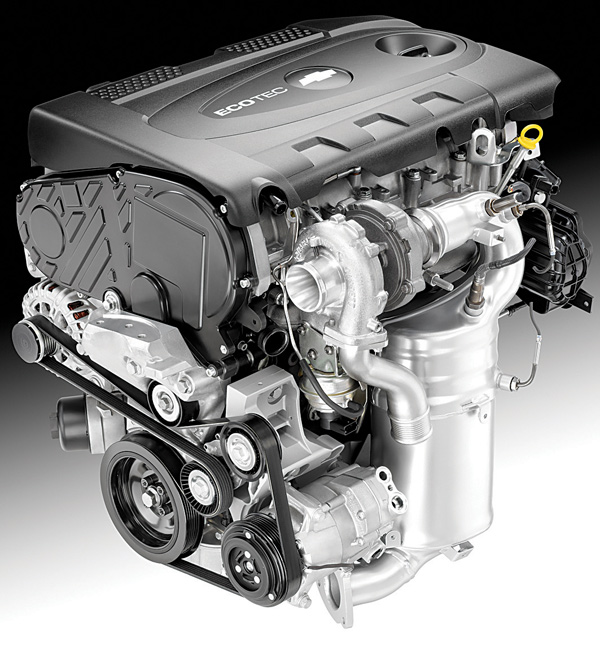 Photo
The 2.0-liter turbodiesel engine is estimated to produce 148 horsepower and an estimated 258 pounds per foot of torque, with a performance capability of 0-60 miles per hour in 8.6 seconds.
By JAMISON COCKLIN | jcocklin@vindy.com
LORDSTOWN
More horsepower, more torque and improved drivability are what General Motors feels it needs to go head-to-head with the German diesel vehicles that dominate the U.S. market.
When it hits U.S. and Canadian markets in either May or June, the new Lordstown-built 2014 Chevrolet Cruze clean turbo diesel will be the only domestic diesel model available in North America. GM hopes it can capture a segment of the domestic automotive market that saw clean-diesel sales increase by 25 percent last year.
"Chevrolet has had a lot of success globally with diesel engines," said Cristi Landy, director of the brand's small car and electrified vehicle marketing. "We looked at what the competition is doing here, and based on our technological capabilities, we wanted to bring this model to the U.S."
Though the vehicle is still in testing, it will launch with a six-speed automatic transmission. The 2.0-liter turbo-diesel engine is estimated to produce 148 horsepower and an estimated 258 pounds per foot of torque, with a performance capability of 0-60 miles per hour in 8.6 seconds, all features that either match or beat the Volkswagen Jetta TDI, said Gary Altman, chief engineer for Chevrolet small cars.
The engine will be made in Germany and assembled at GM's Lordstown facility.
David Green, president of United Auto Workers Local 1714, who represents workers at the fabrication plant, said his members already have assembled a number of test models.
The new diesel Cruze doesn't mean more jobs at the plant, but Green said it signals the satisfaction the company has with the plant, where in August, GM invested $200 million for retooling associated with fabrication of the next-generation Cruze. Production of the current model is expected to last through 2014.
"Volkswagen has the [U.S. diesel] market cornered. It gives our members a challenge to work and get this right; it's one more thing to be proud of," he said. "I'm somewhat impressed, I had a chance to give it a test drive in bad weather, and you could really notice the torque and how it handled better."
In an earlier exchange with The Vindicator, after GM first announced Monday that it would unveil the diesel Cruze at the Chicago Auto Show today, Glenn Johnson, president of United Auto Workers Local 1112, said workers at the factory had not yet been given a production schedule. Nonetheless, he said the new model is just another positive for the Valley's economy.
GM officials said, however, that production will begin in April.
The diesel Cruze will retail for $25,695 and get an estimated 42 miles per gallon on the highway. The company says it's the cleanest diesel passenger-car engine GM has produced. Typically, clean diesels generate 90 percent less nitrogen oxide and particulate emissions when compared with previous generation diesels. The last time GM released a diesel passenger car was in 1986 with the 1.8-liter Chevette.
Asked why GM chose the Chevy Cruze to introduce its new diesel engine, Landy said it is the brand's No. 1 selling model across the globe, with nearly 2 million sold since its debut in 2010. GM has produced more than a half million small diesel-engine cars in other markets across the globe.
The new diesel Cruze will feature 17-inch alloy wheels, a rear spoiler, an Aero Performance package and leather interior.
There are 14 clean-diesel autos and SUVs available in the U.S., and the number increases to 31 when light-duty trucks and vans are included.