YSU's enrollment decline continues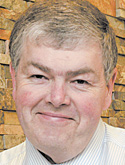 ---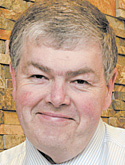 Photo
RELATED: YSU education college gets high marks
By Denise Dick
Youngstown
Youngstown State University's enrollment decline continues with a 5.3 percent drop for the spring semester compared with spring 2012.
YSU's head count for the semester that started last month is 12,966, compared with a count of 13,698 last spring. Of this semester's total, 79 percent of those students are full time, or 10,184, compared with 10,724 full time last year.
"Spring is always an indication of fall," said Ron Cole, a YSU spokesman. "Fall was down, so it's not a surprise that spring is down as well."
Fall 2012 enrollment slipped 5 percent to 13,813, compared with fall 2011's 14,540.
Jack Fahey, vice president for student affairs, agreed.
Another factor in the drop from fall semester is the change in the university's conditional admission policy. Some of those students who struggled last semester didn't return for the spring.
"We had 336 students identified as conditional admission, and 114 of those — about 34 percent — didn't make it through ...," Fahey said. "Typically those students would have stayed for at least a couple more semesters."
The change meant that more students were conditionally admitted.
Students are admitted under conditional status if their high school grade-point average is below 2.0 or their composite ACT is below 17.
Previously, conditional admission came into play for students with both a below-2.0 GPA and a below-17 ACT.
The university knew when it implemented the conditional admission change that it would see some of those students not return for the spring, he said.
"We thought it was the right thing to do both for the university and for the students," the vice president said.
He said indications are that the downward enrollment trend of the last couple of years will turn around this fall.
One of those indications is the increase in the number of campus visits by prospective students. Most of those who visit decide to attend YSU, Fahey said.
The university revamped its open-house system into Crash Days where recruits spend time on campus visiting classes and meeting professors in their prospective fields of study. The university also beefed up its marketing efforts and began targeting more areas of Western Pennsylvania.
"We're doing all kinds of things that we think are going to turn it around," Fahey said.
Though YSU has seen a decrease, Kent State University posted record-high spring enrollment, up 161 students, or 0.4 percent to 40,559 students compared with spring 2012's 40,398 students.
"Student success is our top priority at Kent State University, and it shows in our record spring enrollment," Kent State President Lester A. Lefton said in a news release. "Kent State is clearly a first-choice university where students receive a world-class education, and we are committed to seeing each of them reach the finish line to graduation."
Kent State University at Trumbull in Champion reported a decrease this semester. The campus has 3,141 students enrolled this spring, down from a record 3,255 students last spring.
This marks the third-consecutive year the campus saw spring enrollment top 3,000.
"With the improving job prospects, we expected our enrollment to decrease slightly," Kent Trumbull Dean Robert Sines said in a news release. "I believe more individuals are seeing the advantages to getting a university education. We certainly would like to see more residents getting a degree but are still pleased to be providing our citizens with an opportunity to be better prepared for employment in the future."