Williams: NHL is back, but for how long?
---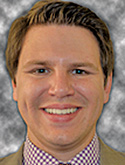 Photo
Hockey fans are considered (mostly by basketball fans) to not be the brightest bulbs in the multipack. Hockey has limited scoring and permits fisticuffs. TV coverage is limited mostly to premium levels of cable (but improved with high-definition). Ticket prices show few bargains.
Evidence to their argument is provided by how quickly fans have roared back to National Hockey League arenas after a four-month lockout that wiped out one third of the 2012-13 season (affectionately now known as the 2013 season).
It was suggested (probably by those without tickets) that angry fans should show their disgust at NHL owners and players by boycotting games. Not gonna happen.
The NHL may not always make the best marketing decisions, but offering refunds to ticket holders is not on the league's radar. And when upperdeck Pittsburgh Penguin tickets cost almost the same as upperdeck Steelers tickets, few can afford to let tickets go unused as a sign of protest.
Fans who paid in advance have little choice but to embrace the return of a league that now features a very compressed schedule. (Wanna see your team play five games in eight days? Step right up!)
The sad result of the lockout — the NHL's third since 1994 — is that many fans feel nothing was accomplished to prevent another one.
"I think you're going to see another [lockout], I think that's just the new norm in sports," said Bart Logan, Youngstown Phantoms media relations coordinator. "They didn't really address any of the real significant issues or make very significant changes. It's really just minor adjustments of contracts."
What the owners achieved was convincing players that instead of being entitled to 57 percent of league revenues, they now will have to live with 50 percent.
Logan, a Columbus Blue Jackets fan, believes his team, which has been struggling at the box office for many seasons, is not in better shape.
"If anything, they are worse off," Logan said. "Losing the All-Star Game — we can all make jokes about the All-Star Game and not thinking it's important or relevant. But to the city, to the fans that do go, it was a boost to the economy and very important.
"To lose [an event] like that when the organization had worked so hard to get the arena lease situation solved, it seems like they did all that work for nothing."
Most likely, the NHL All-Star Game will be played in Columbus in January 2015. Although nothing has been announced, the NHL is expected to let its players participate in the Sochi Winter Olympics in 12 months.
"Two years might not seem like a long time but for a franchise that is struggling financially and struggling to get fans into the arena, you just hope there is no long term damage." Logan said.
Brad Patterson, a Phantoms assistant coach and a former Youngstown SteelHounds player, grew up in British Columbia cheering for the Edmonton Oilers during their glory days of the 1980s. He now cheers for the NHL's Canadian teams.
"I liked Vancouver, but they were really [bad] growing up," Patterson said.
"I don't think anybody won," said Patterson of the lockout. He feels the teams that have been struggling in recent seasons won't see immediate relief.
"In the short term, they definitely come out hurting," Patterson said. "I really don't see where they benefit too much from the [agreement]. There wasn't a whole lot that addressed the issue of revenue sharing."
That said, Patterson is happy professional hockey is back.
"The biggest thing we're going to see this year is that the games are so condensed," Patterson said of the schedule. "It's like a sprint that there's going to be a lot of injuries."
If there is any help coming for struggling teams like the Blue Jackets, the Sun Belt and most of the Canadian teams, Patterson thinks it won't be evident immediately.
"I don't think we'll see what's really been changed and how it affects the product for at least another year."
Of our six regional professional teams (the others are the Steelers, Pirates, Browns, Indians and Cavaliers), the Pittsburgh Penguins are the franchise with best chance right now to contend for a championship. Their sellout streak continues to grow. Pens fans are buzzed.
For those of us who love hockey, it's more than OK that the NHL is back.
Ooh — look how bright my neighbor is!
Tom Williams is a sportswriter with The Vindicator. Write him at williams@vindy.com.