Sex case against fired juvy probation officer investigated in 4 days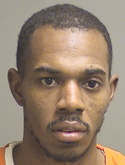 ---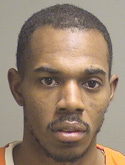 Photo
YOUNGSTOWN
The Mahoning County Sheriff's Office conducted an expedited investigation of allegations that a county juvenile court probation officer had sexual contact with a student enrolled in the court-sponsored Mahoning County High School.
The sheriff's office received a call Jan. 29 from Anthony D'Apolito, juvenile court magistrate, saying he had received information that Sherod D. Holmes Jr., a 32-year-old probation officer, might have engaged in this activity with the 16-year-old Youngstown girl, according to Sheriff Jerry Greene.
Holmes, who made his initial court appearance Monday, will have his preliminary hearing at 10 a.m. today in Mahoning County Area Court, Austintown, on three counts of sexual battery, all third-degree felonies.
If convicted of all three counts and given maximum, consecutive sentences, he could get up to 15 years in prison.
The alleged offenses occurred in Austintown between September 2012 and January 2013, according to court filings.
Detectives Terry Martin and Anthony Murphy and a county children services board investigator went immediately to the Hudson Avenue school to conduct interviews, and they determined within two hours that the allegations were credible, the sheriff said.
Mahoning County High School, which enrolls 100 troubled youths, is jointly operated by the juvenile court and the county's educational service center. It occupies the former Sheridan School on the city's South Side.
The investigators interviewed two juveniles concerning the relevant information they were able to view on social media before obtaining a warrant to search Holmes' South Meridian Road residence, Greene added.
In that Friday search, deputies seized two laptop computers, two hard drives, a camera and an iPhone, according to the search-warrant inventory.
Holmes is suspected of sending photos of himself and engaging in explicit conversations with a minor on a cellphone, according to an Ohio Bureau of Criminal Investigation crime-lab submission document signed by Martin.
The Stockton, Calif.-born Holmes, who was hired by the county Nov. 15, 2011, confessed in an interview with the detectives Friday and immediately was jailed, Greene said.
Holmes was a juvenile court corrections officer before being promoted to the $31,000-a-year juvenile court probation officer post.
Judge Theresa Dellick fired Holmes because of the criminal charges. He remains jailed without bond pending today's hearing.
Magistrate D'Apolito and Judge Dellick declined to comment because the matter is still under investigation.
"Anytime you get a complaint of this nature, involving children and the welfare of children, the sheriff's office will not hesitate to make that its highest priority," Greene said.
"I'm very pleased that the detectives here at the sheriff's department, in conjunction with CSB and JJC [juvenile justice center], were able to respond to this so quickly," said Maj. Jeff Allen, who supervises the sheriff's detective bureau.
The 16-year-old was on probation to juvenile court, and Holmes and the girl both would have been at the school, but Holmes was not her probation officer, Greene said.