Former Phantom scores first NHL goal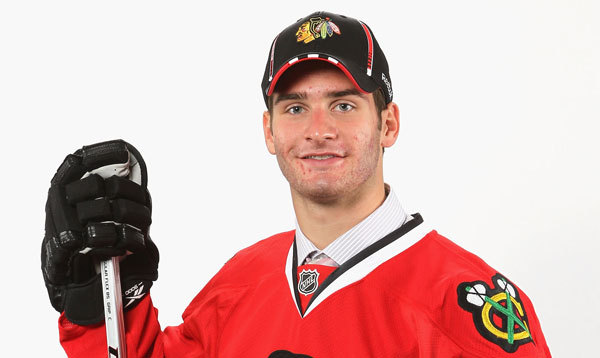 ---
SAN JOSE, CALIF.
Chicago Blackhawks rookie Brandon Saad scored his first career NHL goal Tuesday night.
Saad is a former Youngstown Phantoms player. He beat San Jose Sharks goaltender Antti Niemi midway through the first period as the Blackhawks overcame a 2-0 deficit to win 5-3 and remain undefeated in regulation this season.
Saad became the first former Phantoms player to score a goal in an NHL game.
Saad played with the then-Mahoning Valley Phantoms during the 2008-09 season.
"It feels real good," Saad said. "It was a wild game. To get it in a win like this – it was a huge game for the West and a big win for us."
Saad scored 29 goals and added 18 assists for 47 points in 47 games as a 16-year-old with the Phantoms in 2008-09. The Gibsonia, Pa., native was the North American Hockey League's Rookie of the Year and also earned a spot on the NAHL All-Rookie Team.
Saad joined the U.S. National Team Development Program in 2009-10. The next year he moved on to the Saginaw Spirit of the Ontario Hockey League.
Chicago selected Saad in the second round (43rd overall) of the 2011 NHL Entry Draft and he made his NHL debut for the Blackhawks Oct. 7, 2011 and played in two games before returning the Saginaw for the rest of the season. He rejoined Chicago during the 2012 playoffs and recorded an assist in two games.
Saad made the Blackhawks out of training camp to open the lockout-shortened 2013 season.
Saad has 17 shots to go along with the goal and a plus-1 rating in nine games.
"I've had my chances throughout the season, but it just finally happened tonight," Saad said. "It's pretty exciting."