Karen Steiger, Brian Moff are engaged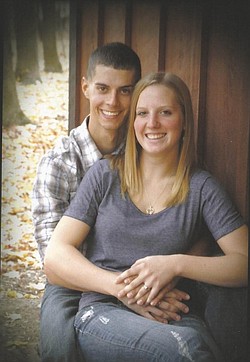 Photo
BRIAN L. MOFF AND KAREN K. STEIGER
ALLIANCE
Bart and Joyce Steiger of Alliance are announcing the engagement of their daughter, Karen Kay Steiger, also of Alliance, and Brian Lee Moff of Canfield.
Parents of the future groom are Steve and Jane Moff of Columbiana.
The couple will exchange vows during an open wedding ceremony in August at Beechwood Community Christian Church in Alliance. Invitations will be extended for the reception.
The bride-elect earned a bachelor's degree in nursing from Capital University and is a registered nurse at Robinson Memorial Hospital in Ravenna.
The prospective groom is a graduate of Ohio State University, where he received a bachelor's degree in environmental science. He works in grain operations at Agland Co-op in Canfield.