Osborn-Meckley will exchange vows in June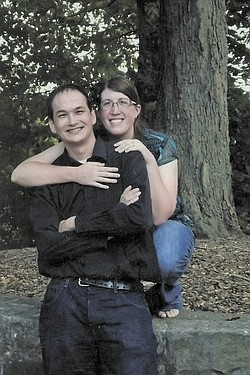 Photo
JAMES MECKLEY II AND KIMBERLY OSBORN
The parents of Kimberly Osborn of Masury and James Meckley II of Warren are announcing their engagement.
The bride-elect is a daughter of Anna Osborn of Fowler and Leonard Osborn of Farmdale and the future groom is a son of Son Suk and Walter Meckley of Warren.
Invitations will be extended for the wedding ceremony June 29 at Corner House Christian Church in Hubbard and a reception at The Gallery in Hubbard.
The future bride graduated from Youngstown State University with a bachelor's degree in education and Walden University with a master's degree in elementary reading and math. She is a special education teacher for Trumbull County Educational Service Center in Niles.
The prospective groom is a paraprofessional educational assistant at Trumbull County Educational Service Center.