DeFrank-Nagy wedding to be on June 21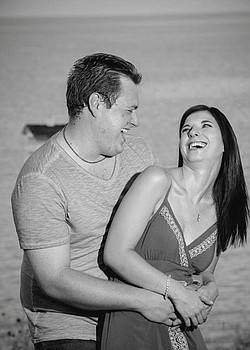 Photo
MATTHEW NAGY AND KATHRYN DEFRANK
WICKLIFFE, OHIO
John and Lynn DeFrank of Wickliffe, Ohio, announce the engagement of their daughter, Kathryn DeFrank of Wickliffe, and Matthew Nagy of Willoughby Hills, Ohio.
Parents of the future groom are Gary Nagy of Diamond and the late Kathryn Nagy.
The couple will exchange vows June 21 during a 5 p.m. ceremony at St. Noel Church, Willoughby Hills, and a reception will follow in the church reception center. Invitations will be extended for both.
The bride-elect received a bachelor's degree in education from Kent State University and is pursuing a master's in school counseling at John Carroll University. She is an intervention specialist in the Kirtland Local School District in Kirtland, Ohio.
The prospective groom earned a bachelor's degree in computer science from KSU. He is a software engineer at Amtrust Financial in Independence, Ohio.