Chef has plans to open new city club in Youngstown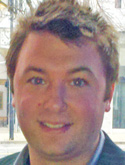 ---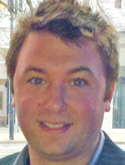 Photo
By GUY D'ASTOLFO
YOUNGSTOWN
The former executive chef of the now-closed Youngstown Club is exploring plans to start a new city club.
Anthony Palumbo is gauging interest among potential members and exploring means of raising capital to start a new club.
He would prefer to open it on the site vacated by the Youngstown Club — the fourth and fifth floors of the Commerce Building, downtown.
Richard Mills, owner and landlord of the Commerce Building, met with Palumbo on Thursday. Mills told The Vindicator that he is entertaining credible proposals from all qualified restaurateurs, including Palumbo.
After 110 years, the Youngstown Club closed Jan. 1, although the club still exists and retains the rights to the name. Fred Moran, co-president, has said there is a possibility that the Youngstown Club could reopen at some point after it settles its accounts, but he could not speculate on the location where that might happen.
Ron DiTullio, also a Youngstown Club co-president, said Thursday there are no plans currently to reopen the club, explaining that it would take quite a bit of start-up money to do so.
When it closed, the Youngstown Club cited declining membership and revenue, due to the loss of the steel industry, bank mergers and Congress' elimination of club membership fees as a tax deduction.
But Palumbo believes that a city club could thrive in this city, if run efficiently and with an emphasis on serving the needs of its members.
The 29-year-old New Castle, Pa., native is currently co-owner, general manager and executive chef of Dooney's Downtown Grill, 50 W. Federal St. He was previously a chef of the Duquesne Club, a high-end city club in Pittsburgh.
Palumbo's vision for a new club — he favors the name Youngstown City Club — calls for emphasizing fine dining and service.
"Downtown is growing and the shale gas industry is bringing in new money," he said. "Clubs like this do have a use."
Palumbo said club members affiliated with the business and legal community can use the club for meetings. Members of the Youngstown Club often took clients there because they appreciated its privacy and elegance, said Palumbo.
"It was one of the few fine dining restaurants in the area," he said.
People interested in joining a new city club or becoming an investor can contact Palumbo at palumbo987@gmail.com.