Bradley-Peters nuptials set for May 17, 2014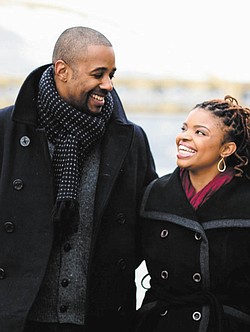 Photo
Jason A. Peters and Nia S. Bradley
AUGUSTA, GA.
Drs. George C. Bradley and Tina Marshall-Bradley of Augusta, Ga., are announcing the engagement of their daughter Nia Sade Bradley to Jason Alexander Peters, both of Pittsburgh.
Parents of the prospective groom are the Rev. Arthur Ira Peters of Rochester, Pa., and Patricia Louise Stokes of Youngstown.
The couple will wed at 6 p.m. May 17 at Gilbert-Lambuth Memorial Chapel and a reception will follow at the HEAL Complex, both in Augusta. Invitations will be issued for both.
The bride-elect is pursuing a Ph.D. at Carnegie Mellon University. Her fiancé served in the U.S. Navy and works for Donor Services Group LLC in Pittsburgh.