Tapes with grandmother's voice taken in Youngstown burglary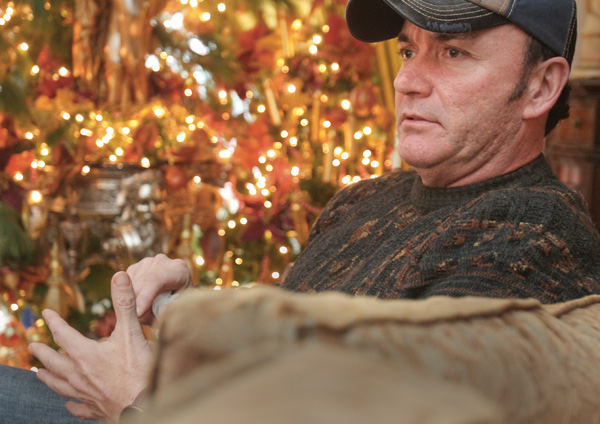 ---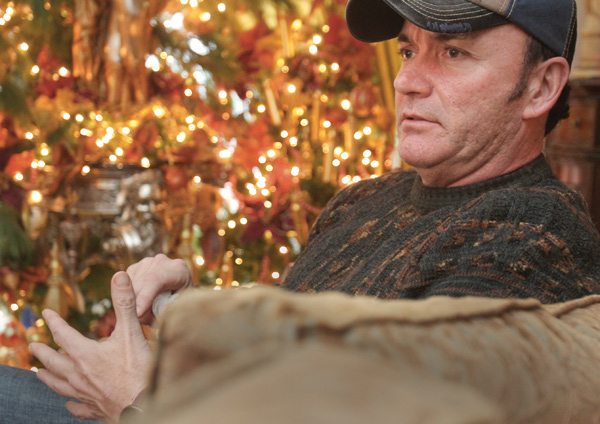 Photo
Robert Joshua talks about a break-in at his Ottawa Drive home on the South Side earlier this month, when several family heirlooms were taken from a safe in his home.
By JOE GORMAN
YOUNGSTOWN
Robert Joshua likes Christmas so much that he began decorating the Ottawa Avenue home he owns in the Idora neighborhood of the South Side the day after Halloween.
He hopes someone out there is in a giving mood after a safe containing tapes of his grandmother singing midnight Mass and other family memories were taken in a break-in.
The retired antiques dealer, who moved back to the city a year and half ago after living in Fort Lauderdale, Fla., since 1999, is asking that the tapes be returned. Drop them off on his lawn, Joshua said.
The tapes feature his grandmother, Irene Steck, singing in St. Dominic Church, and his other grandmother, Alice Joshua, and other family members at various family functions.
He also is offering a $2,500 reward for information leading to the return of his items or the arrest of the people responsible for taking them.
What hurts most, Joshua said, is he thinks whoever broke in is someone he knows. It also hurts that this happened in his hometown, he said.
"I can't believe they got me in my hometown," he said.
If anyone has information on the items, they can call Joshua at 954-614-8733.
Joshua said he moved back home because his mother has cancer and one of his grandmothers also is ill. He said the home at 933 Ottawa Ave. was built in 1949.
Joshua said he was gone Dec. 15 from 1 to 4 p.m., and after he returned home, he thought something was funny because his laptop was missing from a table in another room.
At first, he thought he might have taken it to another room, but when a camera that was next to it also was nowhere to be found, he began to get suspicious, he said.
"I was getting that sinking feeling," Joshua said.
Next, Joshua went into his bedroom and looked in the closet where the safe was kept. The safe was gone.
Police are investigating.
Joshua said he thinks someone he knows, who knows his schedule — and knows what he keeps in the safe — broke in. Someone got inside through a patio door in the back, he said.
Believing someone he knows is responsible is more disturbing than if the burglary was random, he said.
"I'd almost rather it be someone smashed into the house and ripped it apart," Joshua said.
Also in the safe was his will, his 1986 Youngstown State University class ring, a valuable watch and ring, crucifixes and coins that family members gave him on special occasions when he was growing up.
He said he has been scouring pawnshops seeking some of the stolen items but has come up with nothing so far.