Struthers thrift store offers affordable, friendly alternative to big-box shopping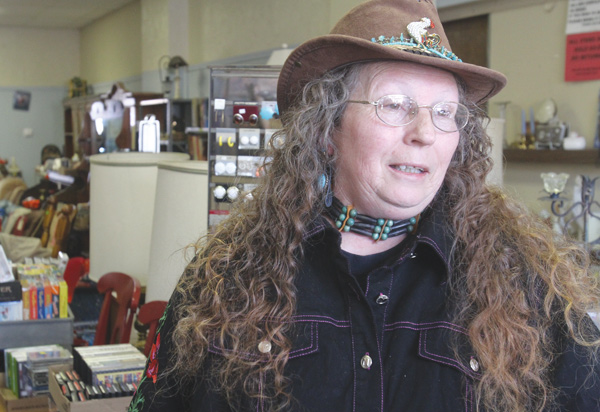 ---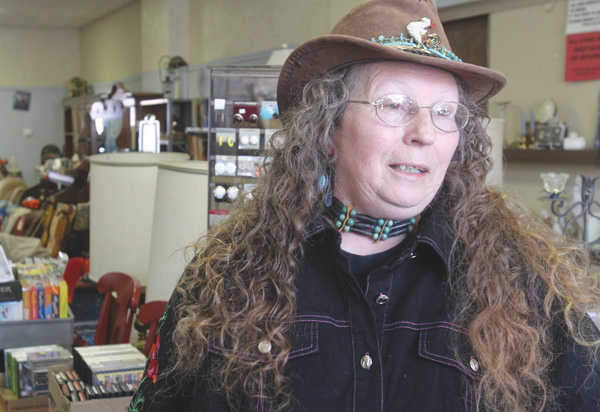 Photo
Robin Scott, owner of Robin's Junk Emporium on South Bridge Street in Struthers, has been in business for more than 10 years.
By EMMALEE C. TORISK
STRUTHERS
Robin Scott doesn't sell just anything at her eponymous junk emporium.
Though the thrift store stocks everything from books to antique costume jewelry, from appliances to furniture, from housewares to toys, every item that enters the South Bridge Street storefront must first meet Scott's exacting standards.
"If it's broken, it's not coming in here," Scott said. "We refuse to sell the broken stuff."
For board games, all parts and playing pieces must be intact.
Glassware with even a tiny chip or a hairline crack is immediately discarded.
Electronics and appliances, such as TVs and refrigerators, are checked before they come in, then plugged in again before customers leave with them, just to make sure they're still functional.
It's an approach to business that's apparently working, too.
Robin's Junk Emporium has been a fixture in Struthers for more than 10 years, supported by dozens of regular customers with whom Scott has developed a rapport and friendship that extends beyond their business transactions.
It's not unusual for many of those regular customers to stop in when they notice an "open" sign decorating the front sidewalk, pull up a chair from a dining room set for sale, and spend part of their afternoon in the store, catching up with Scott.
But Scott doesn't mind in the least.
"I just love the people," Scott said. "Sometimes we do more talking here than selling."
When it comes to business, though, Scott admitted that she freely works with her customers, often discounting the store's already low prices and offering layaway options for its more-expensive items.
That's one of the reasons that George Kinnard Jr., who lives in Struthers, has been shopping at Robin's Junk Emporium for more than five years. He usually peruses the store for older video games and bicycles for himself, along with collectible trinkets for his mother.
"She actually wheels and deals with you," Kinnard said. "She will negotiate with you."
The majority of Scott's customers live nearby, in Struthers or Campbell. For many customers, she keeps a list of items they're searching for, along with a way to contact them when those desired items finally make their way to her.
Scott added that she tries to keep up with her customers' requests, and noted that most of the items she sells come from auctions, estate and rummage sales, and the like — a duty her husband, Chuck Scott, assumes most mornings, while she focuses primarily on the buying and selling of jewelry.
If an item doesn't sell within 90 days, it's sent to auction, then replaced with something new.
By now, Scott said, her customers "know the deals." They know that the items have been meticulously cleaned and are likely worth more than the asking price. And when assigning a price tag to each item, she makes sure to stick to what the community can afford.
"My husband always says, 'You'd give away the whole store if you could,'" Scott said. "I was poor, too. It's hard to get stuff."
Vivian Armstrong and her sister, Velma Palmer, live just two houses down from the store's original location on Elm Street. They've been loyal, frequent customers since its opening, Armstrong said, adding that the majority of her home — including the dining room, two bedrooms and much of the living room — was furnished by Robin's Junk Emporium.
"I went to the store to see what she had," Armstrong said, recalling her first visit. "She had nice-looking furniture in there, even though it was secondhand."
What keeps both her and her sister coming back is the high quality and the reasonable prices of the items — and, of course, Scott herself.
"She's a very nice person," Armstrong said.
Robin's Junk Emporium, 178 S. Bridge St., is open Tuesdays through Saturdays from 1:30 to 5:30 p.m., and Sundays from 11 a.m. to 3 p.m. It is closed Mondays. The store accepts only cash.