New specialty coffee cafe perks up downtown Youngstown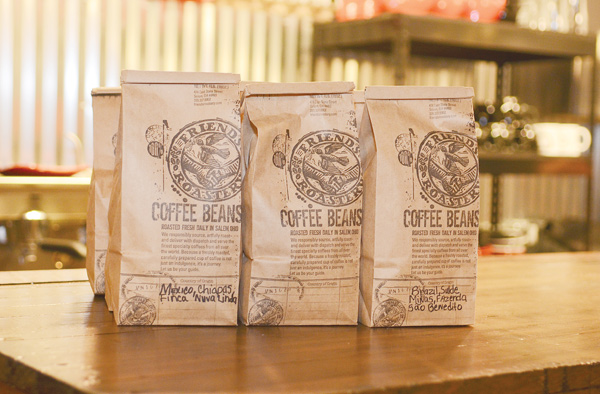 ---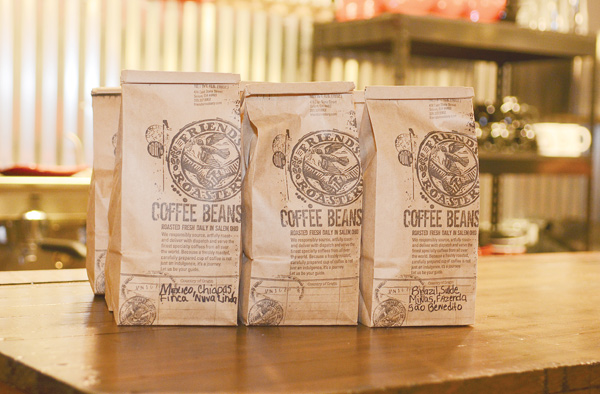 Photo
Friends Specialty, featuring specialty coffees, teas and chocolate, was set to open this morning. The coffeehouse, at the corner of Federal and Phelps streets, is the second location for the owners of Friends Roastery in Salem. The shop is open 7 a.m. to 6 p.m.
YOUNGSTOWN
Mitch Lynch was one of the few people working downtown Christmas Day, but for him, it wasn't the same old grind.
Lynch, who with his wife, Patricia Tinkler, owns the Friends Roastery coffeehouse in Salem, was getting ready for something new — Friends Specialty, their new Youngstown location.
It has taken them eight months to get this far, from the time they began renovations inside the vintage building on the corner of Federal and Phelps streets until today, when they were expected to open their doors for the first time at 7 a.m.
So Lynch had left his Christmas celebration early to work on a few finishing touches.
"I still have things to do," he said, adding that even though he's not quite finished, the shop is ready for its opening.
It will feature specialty coffees, teas and chocolate, with pastry offerings such as cinnamon buns, lemon buns and ham-and-cheese puffs.
Cookies will include chocolate chip, peanut butter and a classic biscotti, he said, and he'll make blueberry muffins "with just a touch of corn."
On Saturdays, he said, he might put out a baguette. There's wi-fi, of course — "You have to these days," said Lynch.
Customers will drink it all in, from the aroma of fresh-roast coffee to the crunch of that Saturday baguette, in an ambience where old has become new again.
A mural featuring an old coke worker graces one wall. Steel girders instead of wooden beams on the ceiling invite a nostalgic feel of the city's old industry, to which, Lynch said, the cafe's interior pays homage.
The floor was stripped of its old carpet to reveal concrete trimmed in hardwood, with a shiny finish.
"It took 80 hours to refinish the floors," Lynch said.
The curtains are made from coffee bags. At every turn is a refinished piece of the past.
A manufacturer's rolling tool chest, essentially a large cabinet on wheels, will be the shop's sugar-and-creamer station.
A steel wall-cabinet, made by Youngstown Cabinetry in Salem, was reclaimed along with "most everything," Lynch said.
Up a short set of steps to the shop's open kitchen there stands a long, low 1800s work table — solid oak, which Lynch bought at a garage sale for $25.
An old machine-shop drafting table is his chef's desk.
There's one piece of equipment the kitchen doesn't have — a coffee roaster. Their roaster will stay in the window of their shop in Salem.
"We roast single-origin coffee," Lynch said, which means the beans are all from one geographical region or country.
Coffees at Friends Specialty include Colombian, Sumatran and African coffees.
Each one, he said, has a different "roast profile."
A Kenyan coffee, he said, with light and sweet acids would have a lighter profile, while a Sumatran is darker with more body. The shops' small roaster, he said, is an advantage over the large roasters at big coffeehouse chains because it offers more versatility.
Lynch did not get his start as a coffeehouse entrepreneur. He met his wife in the early 1980s while he was completing a chef's apprenticeship at The Breakers Hotel in West Palm Beach, Fla. She was there between college semesters at Youngstown State University. After a two-year stint in Boston carving ice sculptures, he moved with Tinkler to San Francisco because they had friends there. They stayed 20 years, during which Lynch lost interest in being a chef.
"Lots of stuff got to be pre-made," he said.
After a 10-year-long dog-walking and training business, the couple sold it and moved back to Youngstown to be closer to family.
Monday will be the 10th anniversary of the opening of the Salem shop.
Lynch sees a real future in Youngstown, he said.
He would like to mentor children in cooking.
"You find community in the kitchen — I learned from my mom — and that's being lost," he said.
The shop's open kitchen, he said, will enable the filming of 10-minute cooking sessions he's involved in called "Homeplate Homestyle."
The sessions can be seen on local television and YouTube.
Lynch said the area now has many good, young chefs.
"I think we can do a lot in Youngstown," he said.