Dinners honor Vrabels for their 50th anniversary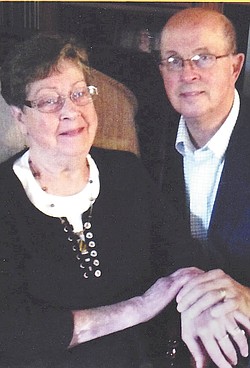 Photo
Rev. and Mrs. John Vrabel Jr.
HUBBARD
The Rev. and Mrs. John Vrabel Sr. were honored with a 50th anniversary dinner hosted by their children and grandchildren Oct. 26 at Antone's Restaurant in Liberty.
Their children are Corinne Jacobs and John Jr. (Alyson) Vrabel, all of Howland. Grandchildren are Lauren Miller and John M. Jacobs of Hubbard, and Jared and Anna Vrabel of Howland.
The couple are pastors of Covenant Life Fellowship.
The former Delores McCallen and Mr. Vrabel were married Oct. 26, 1963, in Masury.
The couple also were honored with a surprise dinner Nov. 3 hosted by the members of their church.