Arica Angelo, Tyler Hardgrove to wed in June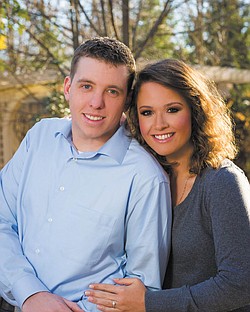 Photo
Tyler Hardgroe and Arica Angelo
Together with their parents, Arica Angelo and Tyler Hardgrove, both of Poland, are announcing their engagement and upcoming wedding.
Parents of the bride-elect are Gary Angelo of Poland and Paula Angelo of New Middletown. The prospective groom's parents are Thomas Hardgrove of Lordstown and the late Debbie Hardgrove.
The couple will exchange vows at 1 p.m. June 20 at St. Nicholas Byzantine Catholic Church in Youngstown. A reception will follow at Antone's Banquet Centre in Boardman. Invitations will be extended for both.
Miss Angelo earned a bachelor's degree in communications and is pursuing a bachelor's degree in nursing from Youngstown State University.
Her fiancé earned a bachelor's degree in education at YSU. He works in sales at UniFirst in Youngstown.